Recent weeks the 8-legged walking jack-up WaveWalker was mobilized at the quay side of the Wagenborg terminal in Eemshaven. During this mobilization, the Wavewalker was prepared for a pipe-laying project for Prysmian. Wagenborg played a major role in this mobilization since a variety of support services was required.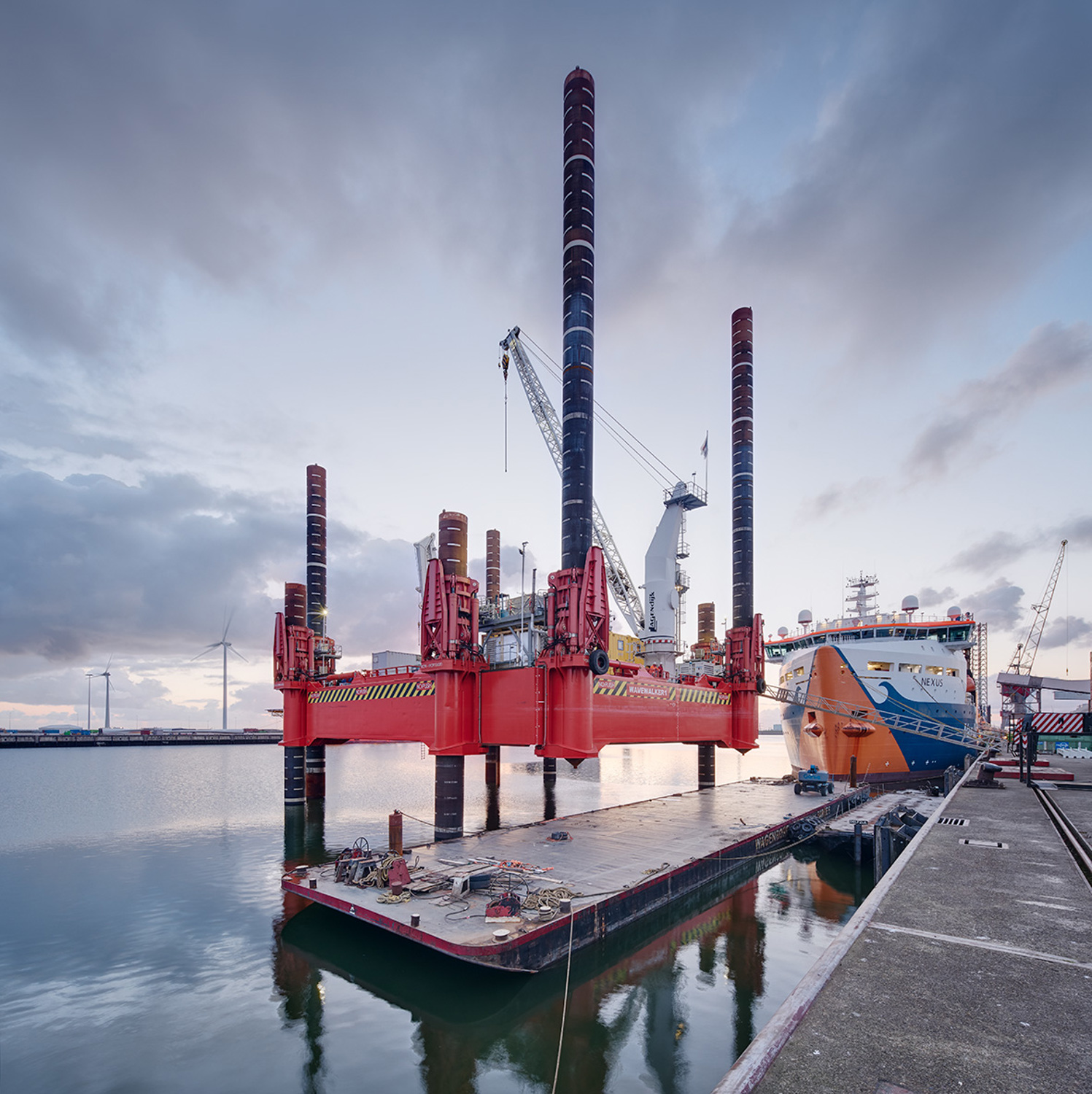 The main goal of the project was to equip the WaveWalker with a so-called 'cantilever deck'. Sounds easy, but in practice there are a lot of Wagenborg companies and expertise involved. Wagenborg Agencies, who took care of all customs for all deliveries of supplies, was responsible for the complete coordination.
First of all, Wagenborg Stevedoring makes the quay available and assists with a foreman, harbor crane and other works on the quay side. On this terrain a C-frame was constructed to hold the cantilever deck at the WaveWalker. Talking about construction: this was engineered by the engineers of Wagenborg Nedlift, who also provided several mobile cranes up to 500 tonnes during the mobilization.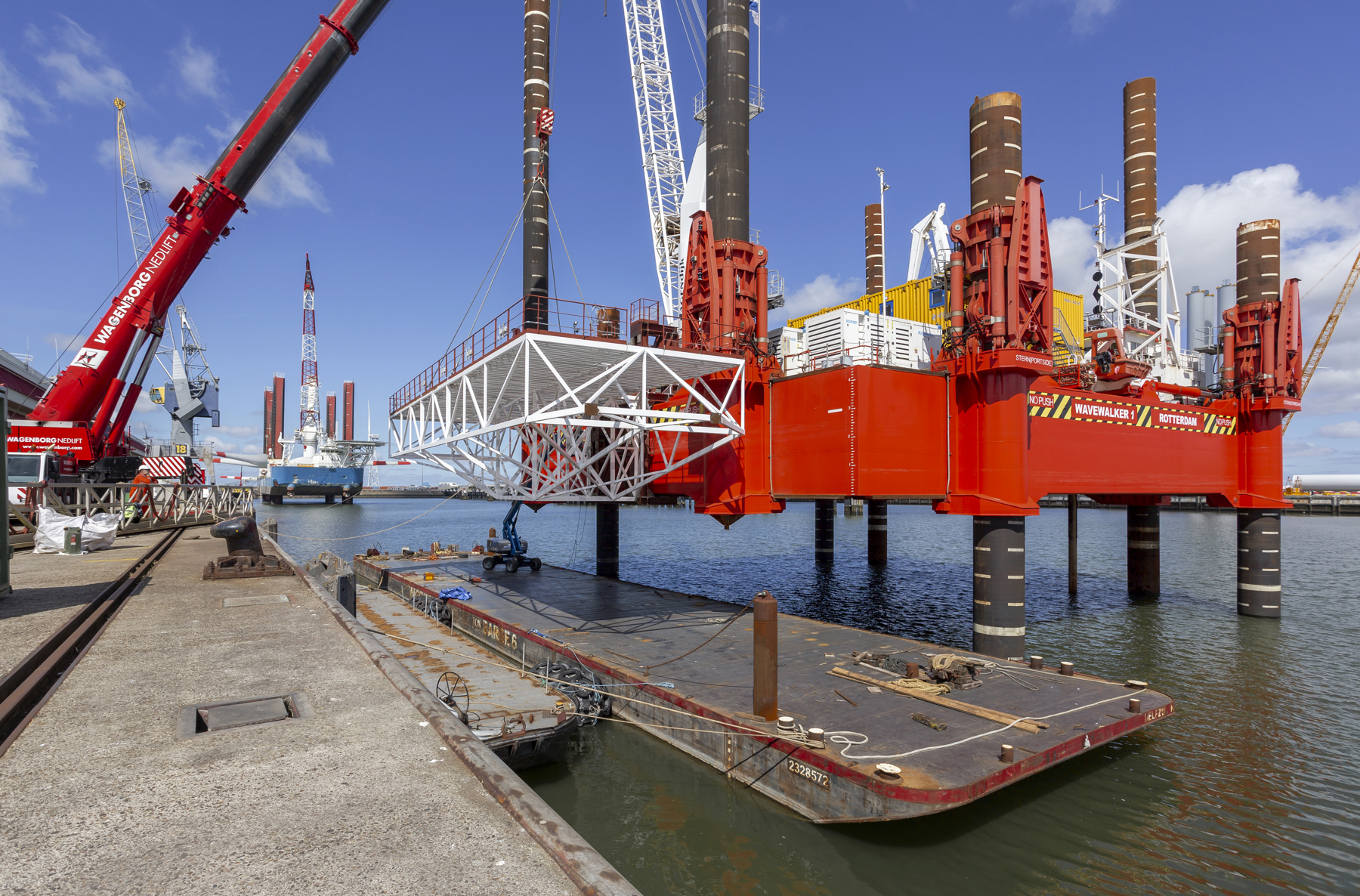 When the C-frame and cantilever deck were ready to be installed, Wagenborg Towage provided a tug and pontoon. This pontoon, equipped with spud poles, was situated between the jack-up vessel and the quay side. On this pontoon a work space was created to carry a platform on which people could stand to weld the cantilever deck to the WaveWalker. By means of Self Propeller Modular Trailers (SPMTs) the cantilever deck was transported to the quay side next to the WaveWalker. Here, three mobile cranes turned the cantilever deck after which the cantilever deck could be lifted to her new position.
After this successful installation, the mobilization came to an end and the WalkWalker left the Wagenborg terminal in Eemshaven.