Recently the m.v. Amstelborg arrived fully loaded with wind turbine components at Thunder Bay in Canada after an Atlantic crossing.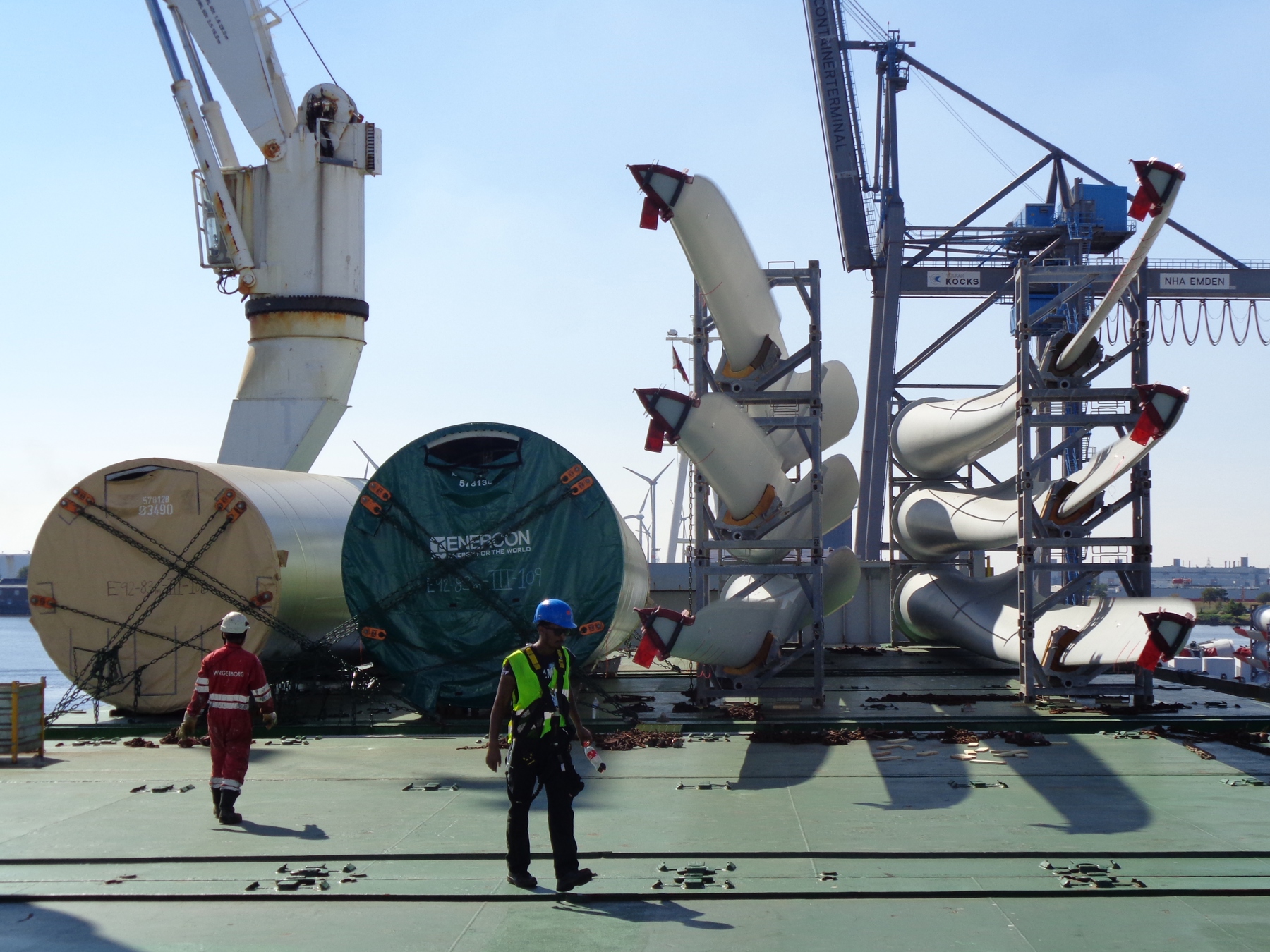 First of all, the Amstelborg was loaded with several wind turbine blades, hubs and nacelles in the German port of Emden. Secondly, in the Swedish port of Landskrona the tower sections were loaded. In total, the Amstelborg carried now five complete wind turbines. Fully loaded, the ice-classed vessel left the European continent for an Atlantic crossing.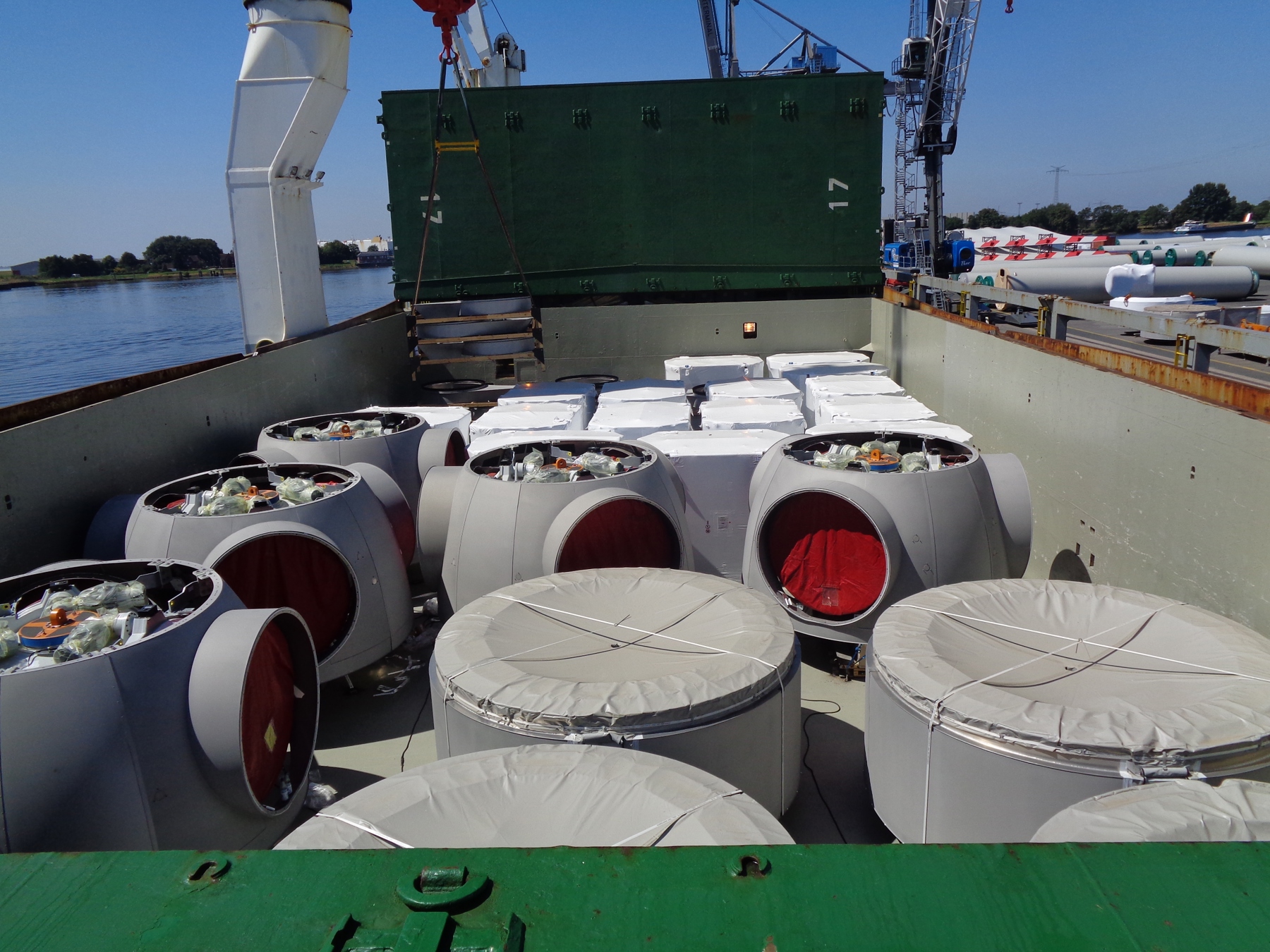 When the vessel is discharged in Thunder Bay, she will also be loaded here again. The m.v. Amstelborg is scheduled to load flax again for Ghent, Belgium.