January
Wagenborg is supporting Van Oord at the Prorva project in the Caspian Sea with the accommodation barge 'VERDI', the barge Wagenborg 102 with helideck and shallow draught tug 'KULANBORG'.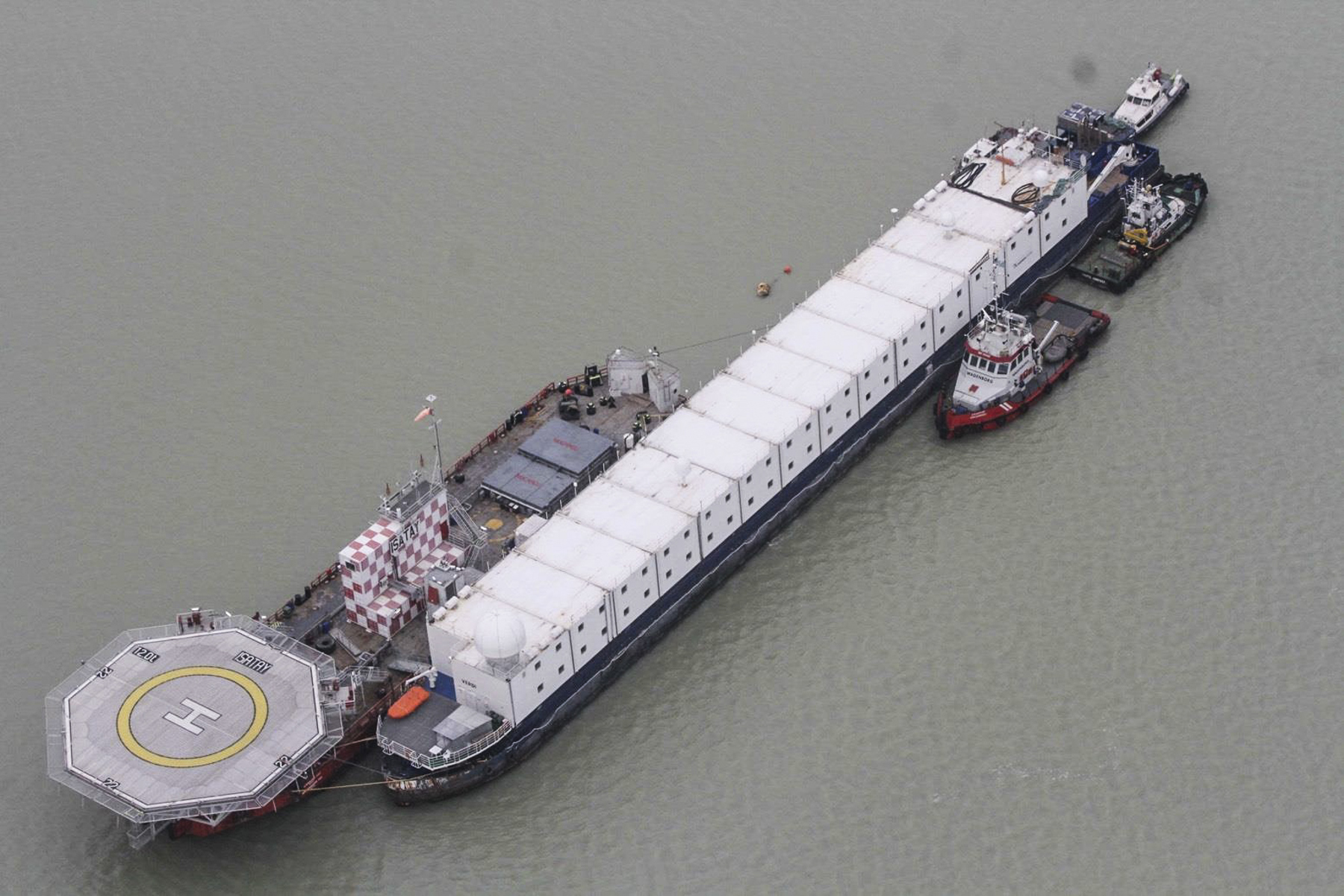 February
Yard number 850 was launched successfully at shipyard Royal Niestern Sander. This ice-strengthened multipurpose vessel of the EasyMax type, commissioned by Wagenborg and affiliated partners, with a cargo capacity of over 14.000 tonnes, measuring 149m in length and 15,90 in width, is the largest vessel ever built at a yard situated on the landside of the dikes in the North of the Netherlands.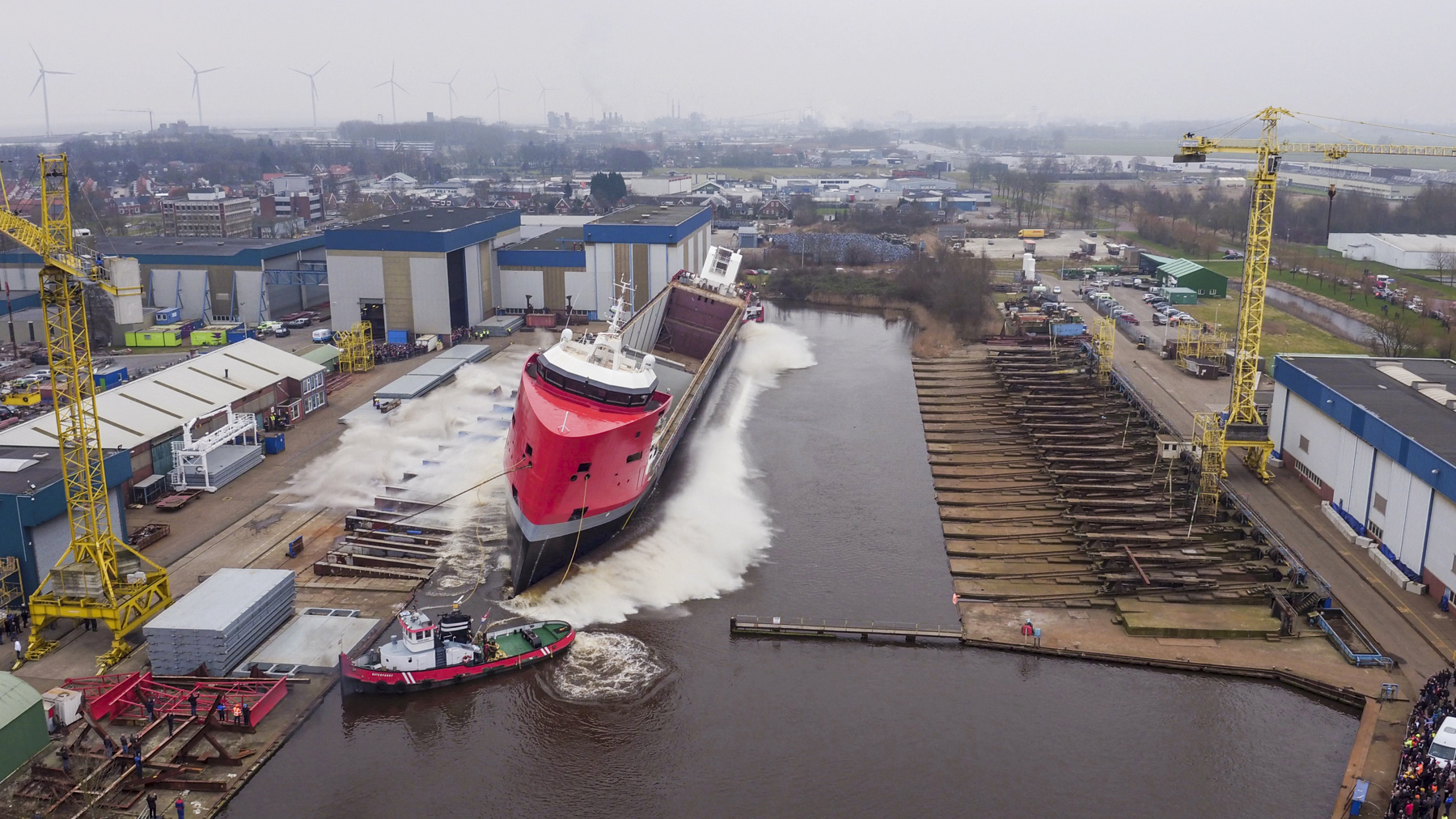 March
The m.v. Kasteelborg was sold and delivered to her new owner. Later on in 2017, also the vessels Africaborg, Vestfjord and Sanaborg left the Wagenborg fleet.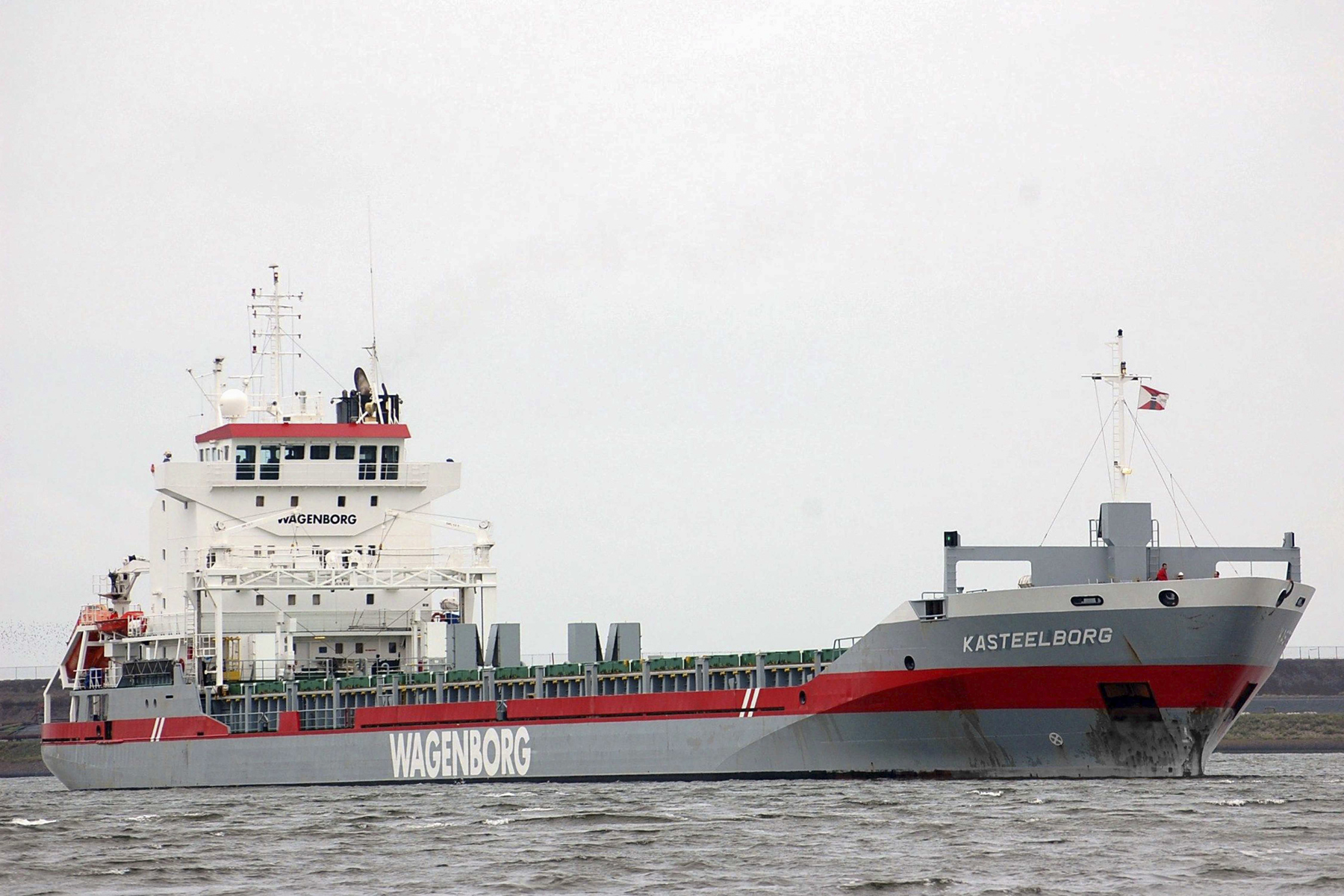 April
The christening and namegiving of yard number 850 took place. For the third time in 67 years, a vessel on our fleet list has been given the name of the company's founder, 'Egbert Wagenborg'. M.v. Egbert Wagenborg was christened by ms. Liesbeth van Wessum, wife of mr. Jan van Nieuwenhuizen, Member Board of Directors Rabobank. After the cermony the authority of the vessel was transferred to Captain Erik Magel. The first voyage of Wagenborg's newest flagship involves a load of limestone from Storugns on the Swedish island of Gotland to Kokkola in Finland.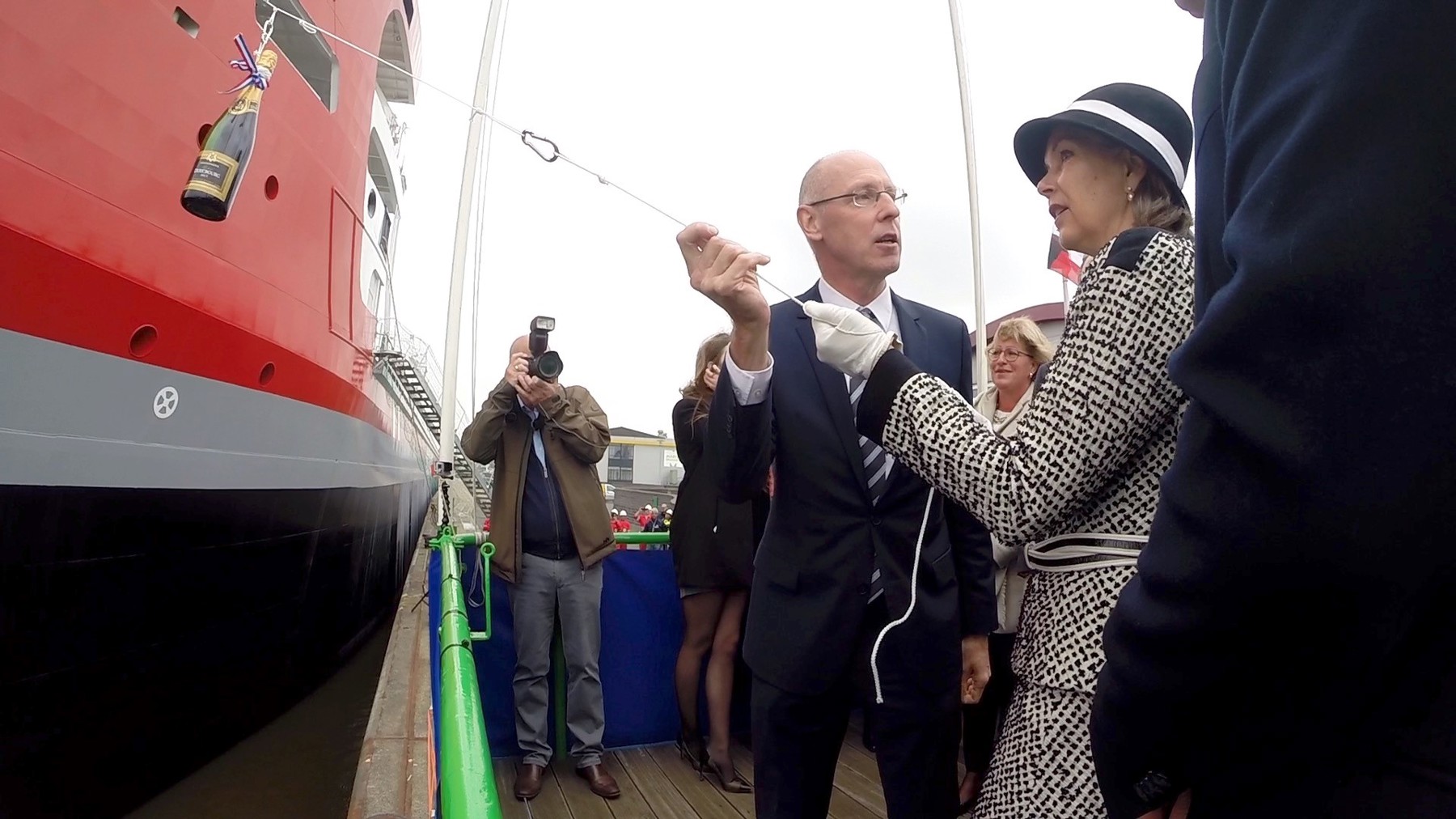 May
Wagenborg successfully unloaded and installed the Bøkfjord bridge in Kirkenes. The bridge, weighing 760 tonnes and measuring 120 meters in length, was loaded in Bremerhaven onto Wagenborg Barge 8 by 48 axle-lines SPMTs. After a 1,500 miles journey by tug the bridge arrived safely at Kirkenes.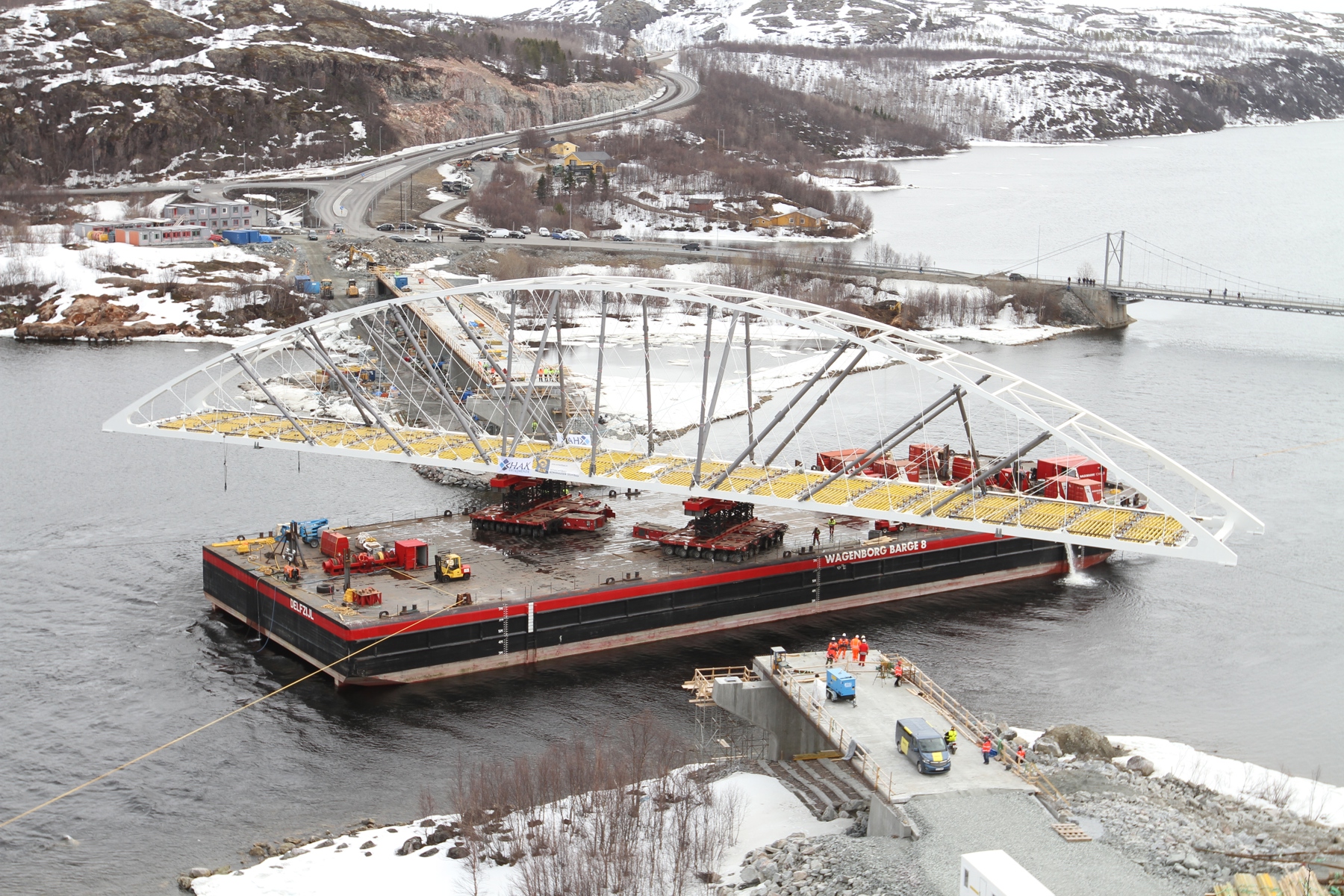 Wagenborg Offshore has been awarded a long-term contract by Fathom Marine. For five years the multipurpose offshore vessel Arcticaborg will provide marine support in the Western Canadian Arctic.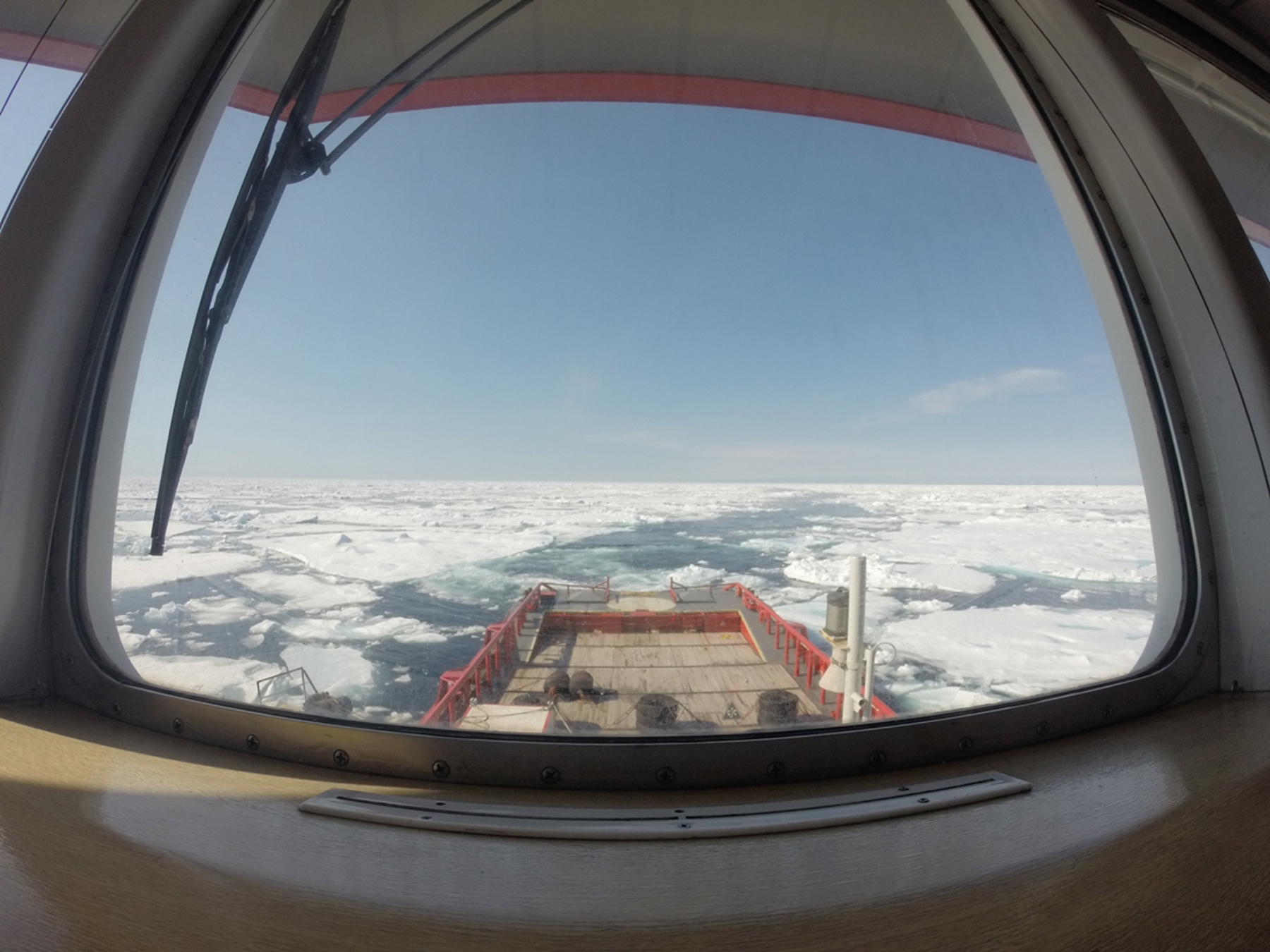 June
After a major conversion at shipyard Royal Niestern Sander, diving support vessel Redsborg set direction to St. Eustatius under a 10-year contract. Here, the vessel will have a crucial role in subsea maintenance and diving activities.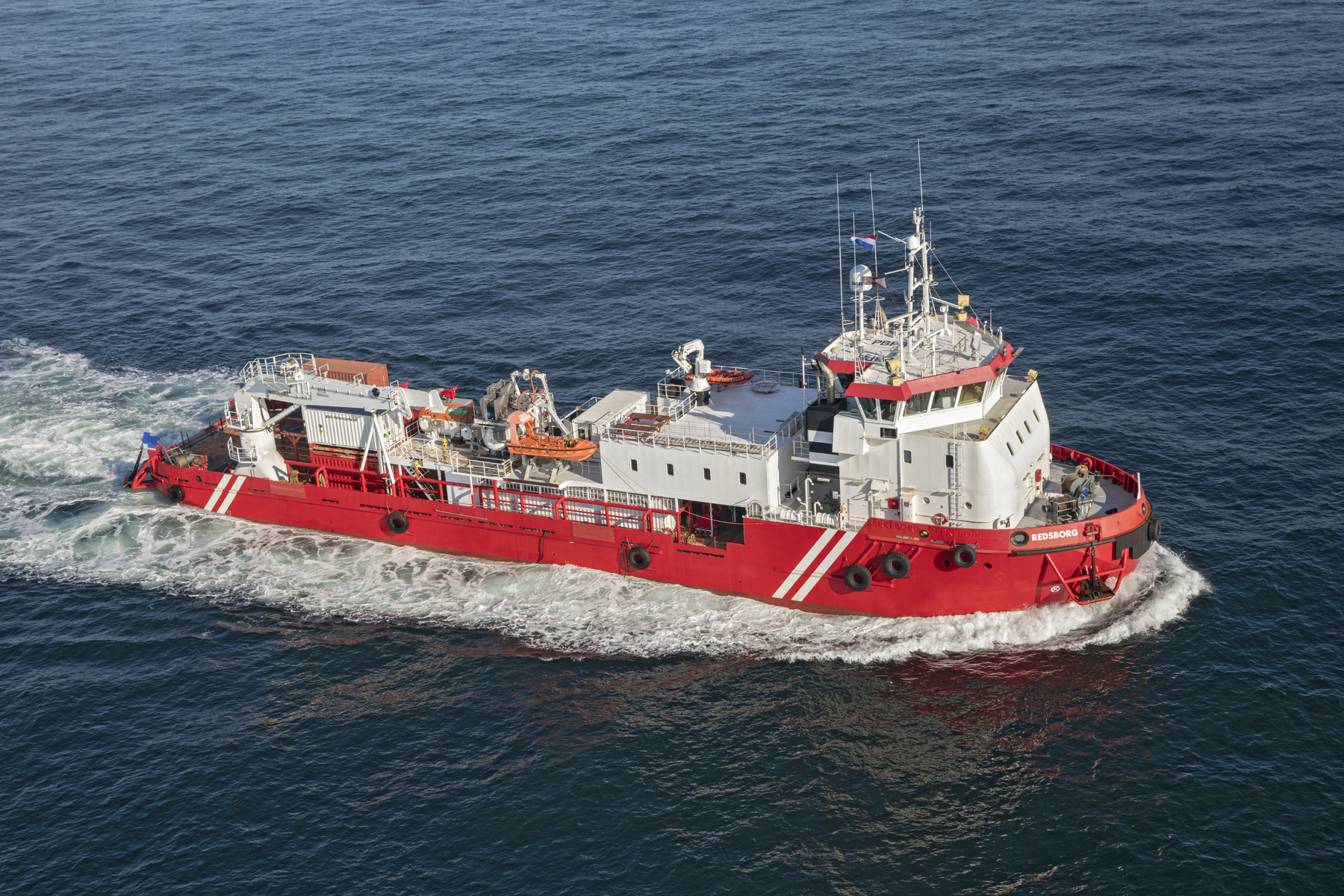 July
The acquired vessels "Zijlborg", "Zaanborg", "Ziltborg", "Leuveborg", "Loenerborg, "Looborg" and Lenneborg" are added to the Wagenborg fleet. Equipped with ice class 1A and box-shaped holds, make these vessels suitable for worldwide trade carrying various cargos and a perfect fit in Wagenborg's existing fleet of ice-strengthened multipurpose dry cargo vessels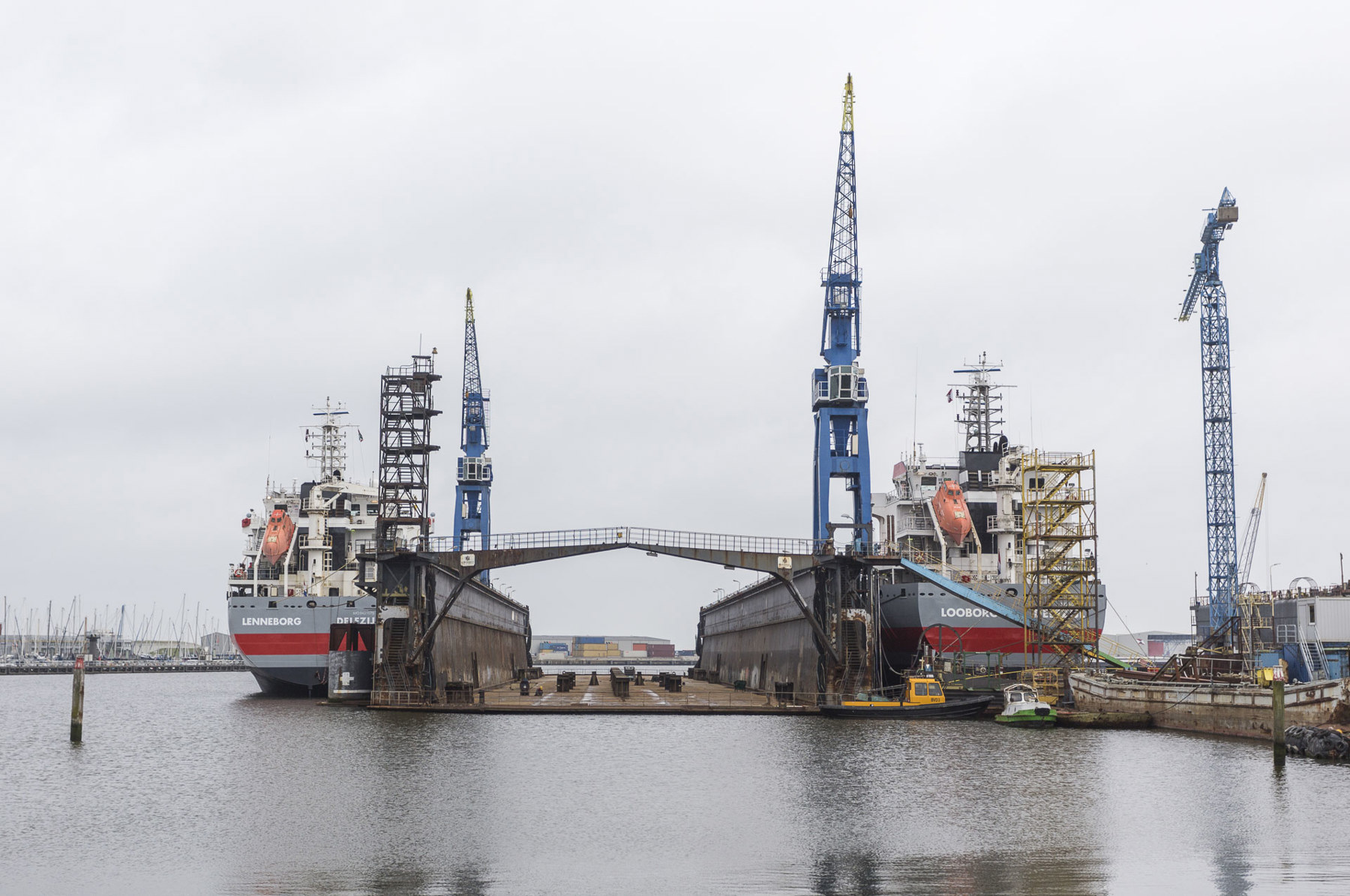 August
Rob Wagenborg steps down as Chief Executive Officer (CEO) and concludes a 32-year career at Royal Wagenborg.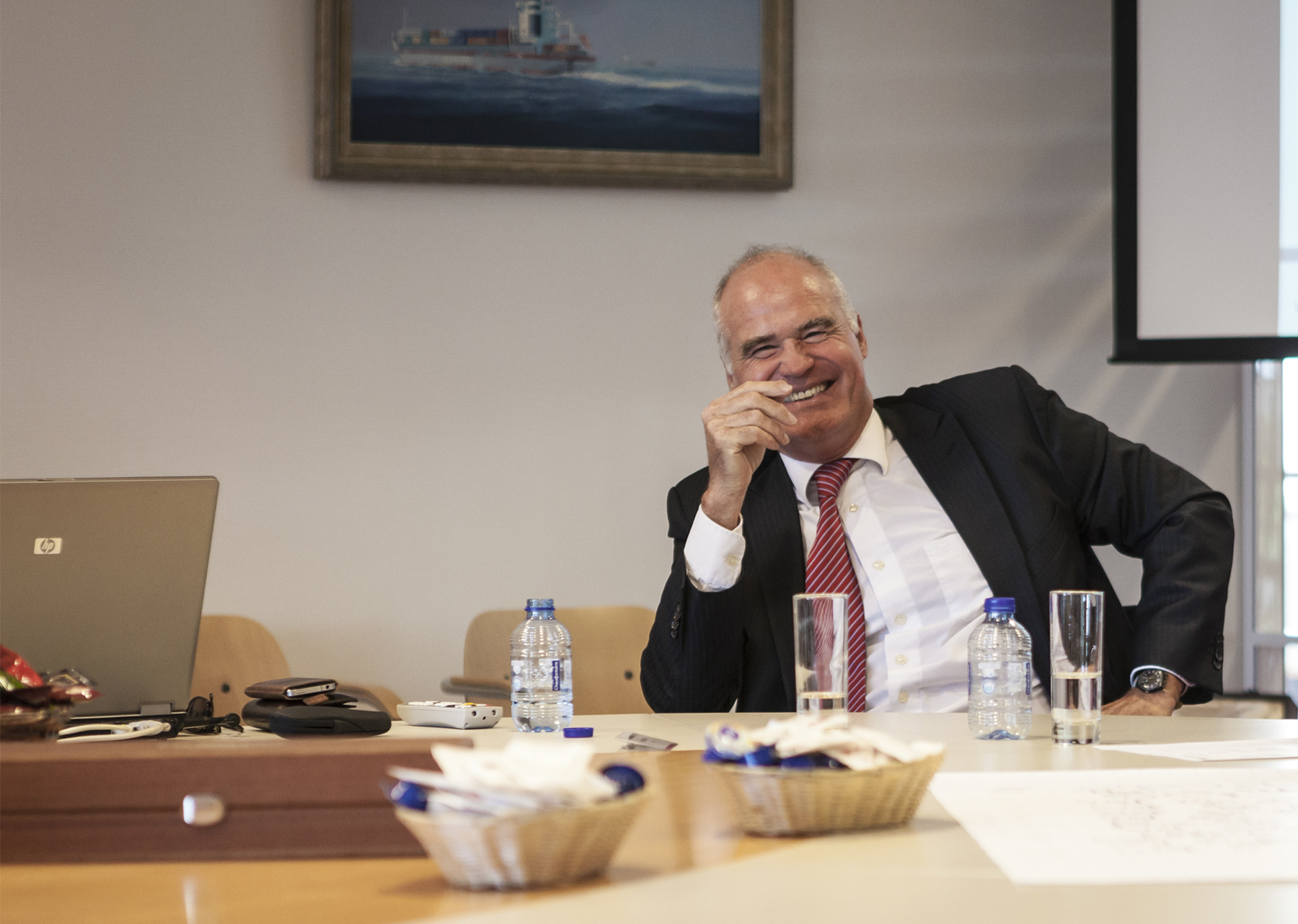 September
Wagenborg Towage deployed its two newest pontoons during the removal of a bridge in Germany. Wagenborg Barge 14 and Wagenborg Barge 15, built at Royal Niestern Sander shipyard, have a length of 65 m, a width of 11.4 m and a draught of 3.25 m.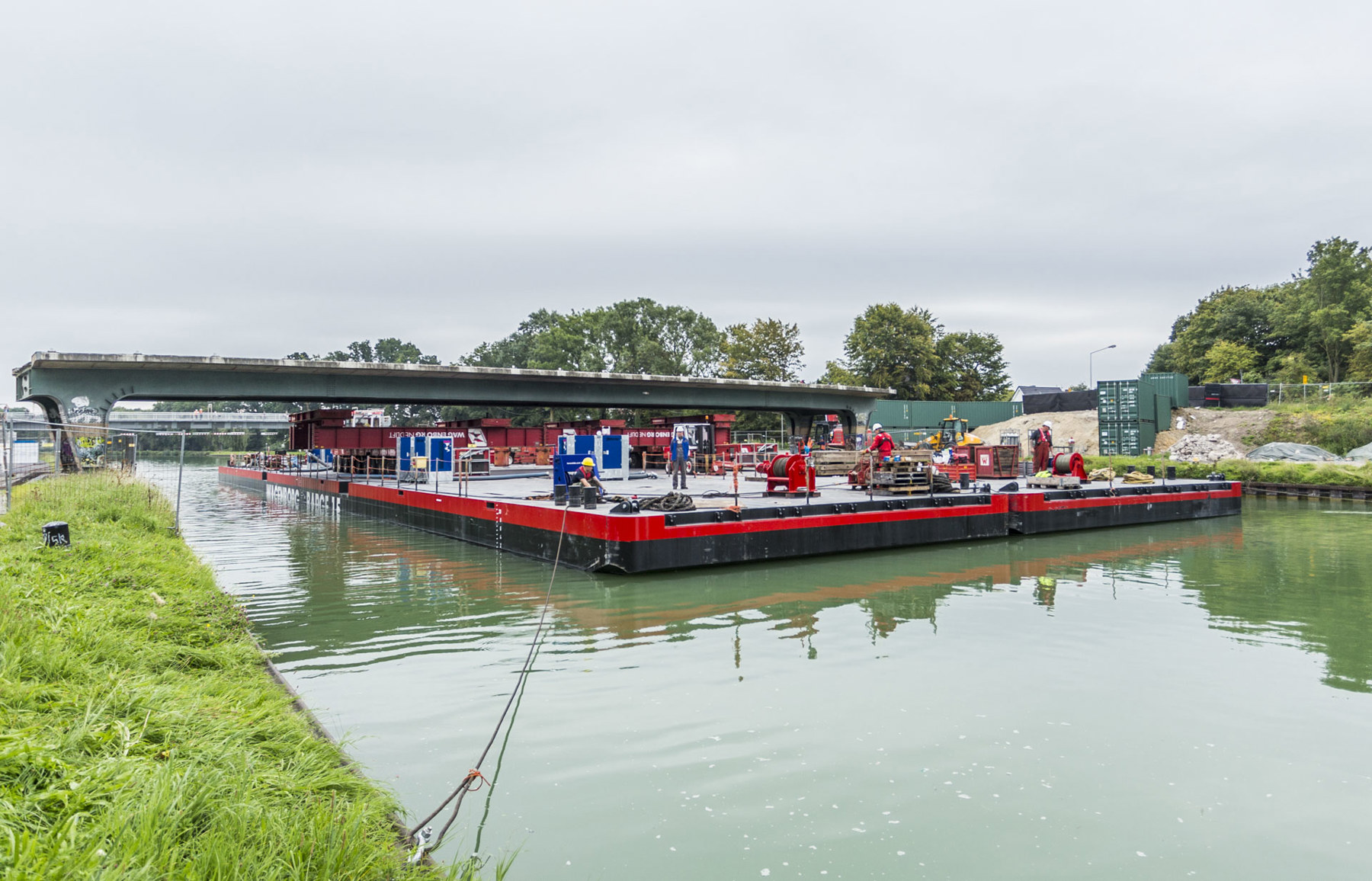 October
Wagenborg invested in diverse and new equipment. With two new MAN heavy transport trucks, two new Liebherr MK88 Plus tower cranes and 16-axles G4 SPMTs, the fleet of Wagenborg has been expanded.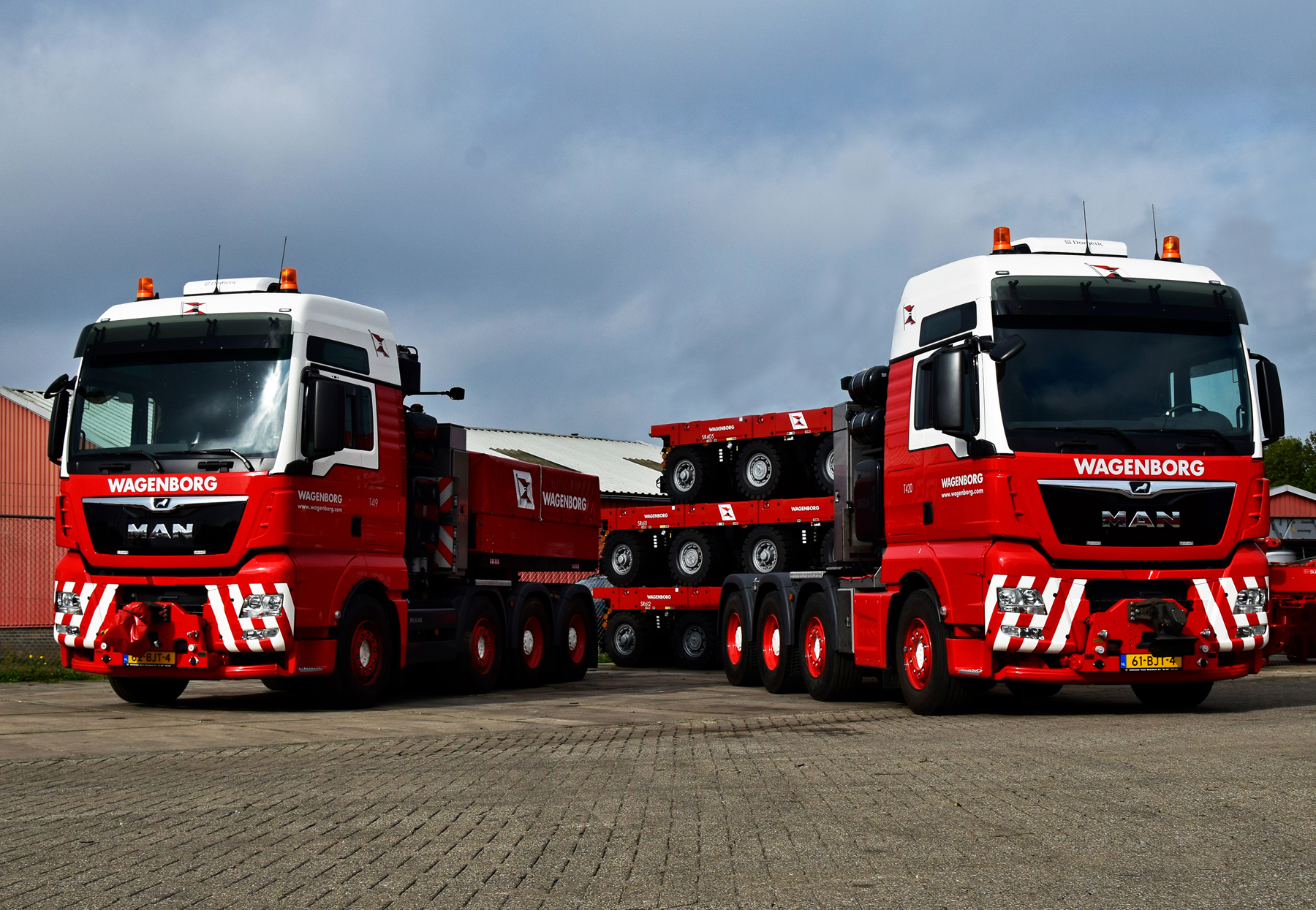 November
Wagenborg Shipping won the 2017 Maritime KVNR Shipping Award with the innovative and sustainable vessel 'Egbert Wagenborg' of the new 'EasyMax' type. The prize was awarded by the Royal Association of Netherlands Shipowners during the Maritime Award Gala, where the Dutch innovative maritime industry was highlighted.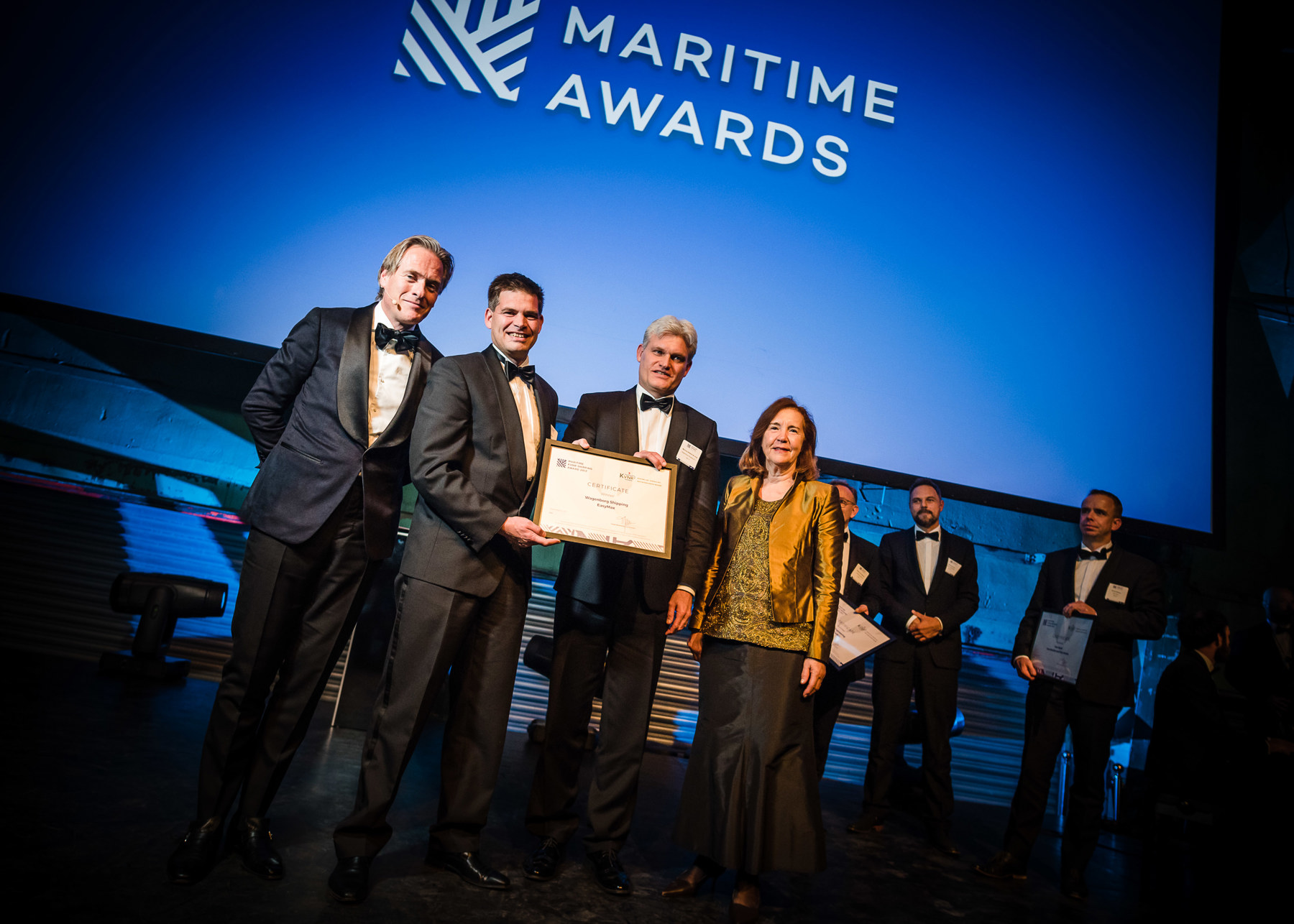 December
Wagenborg Offshore has been awarded a 6-year contract by Nederlandse Aardolie Maatschappij (NAM) and SHELL UK Exploration & Production (Shell UK)) for the provision of a second walk-to-work vessel.