Recently the sister vessels Amurborg and Azoresborg shipped a special cargo from Pikkala (Finland) to Eemshaven (the Netherlands): HVDC cables.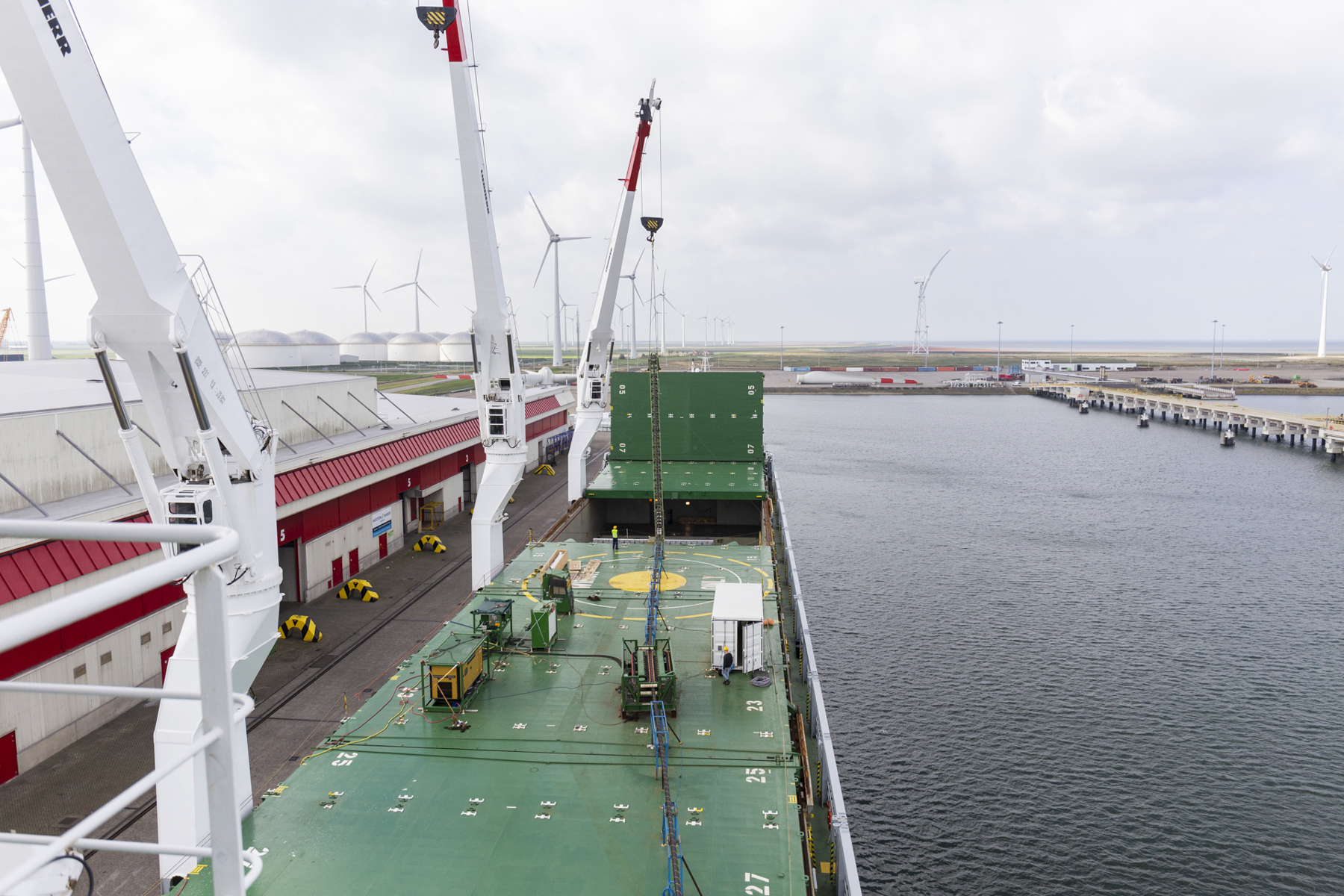 Before the cables could be loaded in Finland, both vessels had to be prepared by assembling and installing special cable tanks in both cargo holds. Also specially engineered deck equipment was assembled and installed on deck to load the cables into the vessels holds. The m.v. Avonborg was now ready to shift to the jetty of the cable plant, where the cables could be loaded. Wagenborg picked up the cable at the end of the jetty, brought it on board and led it over the installed deck equipment into the special constructed cable tanks in the cargo holds. Mooring the stern of the vessel to the jetty, while loading the cable through the stern, was considered to be the safest and most practical loading method, as it guaranteed an unobstructed and straight route to the hold.
After a smooth trip the Amurborg and Azoresborg arrived according to schedule in Eemshaven. Here discharging at the Wagenborg terminal could start. Meanwhile, the m.v. Amurborg discharged 42km of cable. The m.v. Azoresborg is expected to finish unloading by the end of this week.