Full scope
While divers inspected the underwater hull of the West Oder 1 at the beginning of the weekend to prepare a salvage plan, the salvage equipment sailed to Germany. Prior to the salvage, Wagenborg performed oil-response actions to prevent possible oil spills. The salvage work could start last Sunday immediately after the arrival of the 300-ton sheerlegs 'Triton', the support vessel 'Waterpeil' and the crane vessel 'IJsvogel'.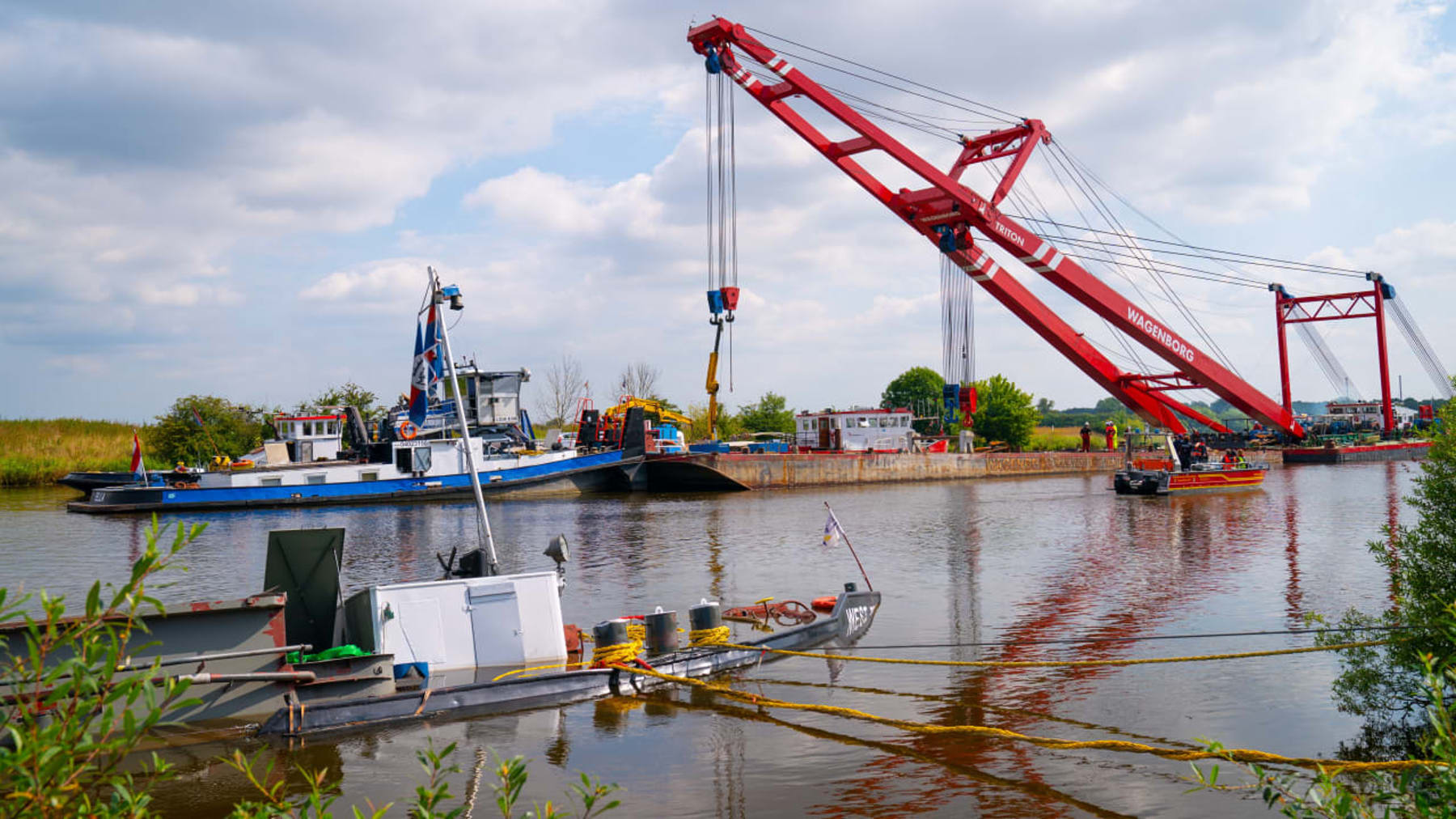 Saturday, the crane vessel 'IJsvogel' was commissioned by Wagenborg to lighten the ship by unloading the 600 tons of maize. On Sunday the floating crane 'Triton' and the support vessel 'Waterpeil' were used to refloat the ship. First the engine room was pumped out and then the hold. As soon as there came more water out of the ship than was coming in, the ship started floating again in the night from Sunday to Monday. After this, the ship was made ready to sail again and moored at Nienburg.
The entire salvage work was completed within 24 hours, considerably faster than originally thought.