On January 2 the m.v. Virginiaborg was the first ocean-going vessel to reach the Port of Montreal without a stopover in 2019. The Port of Montreal preserved a long-standing tradition: the captain of the first ocean-going vessel to reach the dock at the start of each new is awarded with a precious prize: the Golden Cane.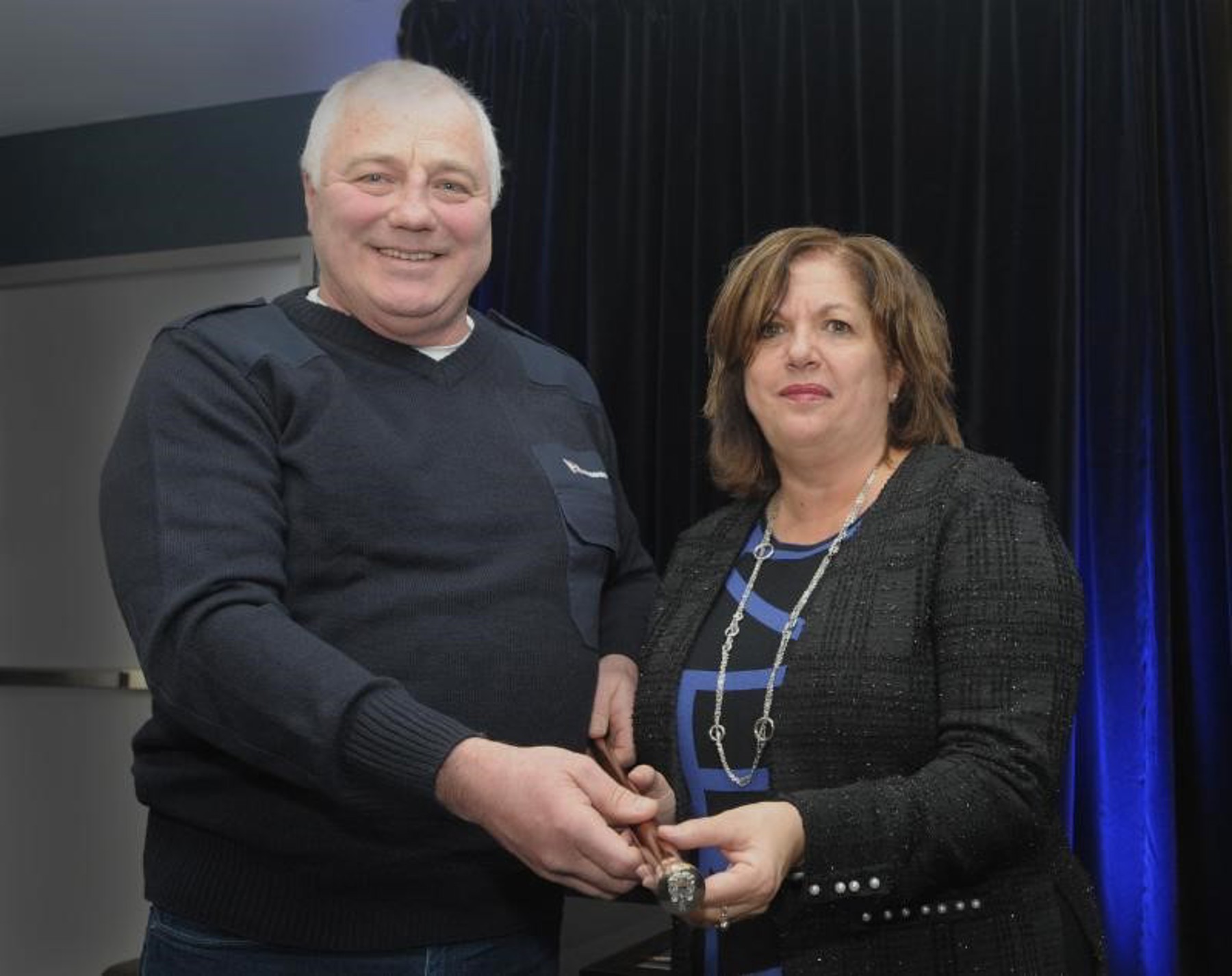 Montreal Port Authority (MPA) President and CEO Sylvie Vachon was pleased to award the famous Gold-Headed Cane to Volodymyr Yurchenko, Master of the m.v. Virginiaborg. "It was a great pleasure for us to present this year's Gold-Headed Cane to Captain Volodymyr Yurchenko who, at the helm of the Virginiaborg, was the first to cross the limits of the Port of Montreal" said Ms. Vachon.
"I've been so much surprise and never expected it," said Captain Volodymyr Yurchenko, whose bulk carrier, the Virginiaborg, left Porsgrunn, Norway on December 20. Despite his 36 years at sea, the captain admitted he's come close, but never entered Montreal's port until this week, when he delivered a cargo of fortified steel. "All the time, we are passing by the Great Lakes, but this is an unexpected visit for me and an unexpected event for me. It's double surprised," he said.