Wagenborg Towage has transported a steel dock door on behalf of De Kok Staalbouw and installed it in the port of Amsterdam. The dock door is intended for a new yard, which is being built for yacht builder Royal Van Lent Shipyard in the western port area on the border of the Hornhaven and the Moezelhaven. This includes the realization of a dock measuring 35 meters in height and 170 meters in length.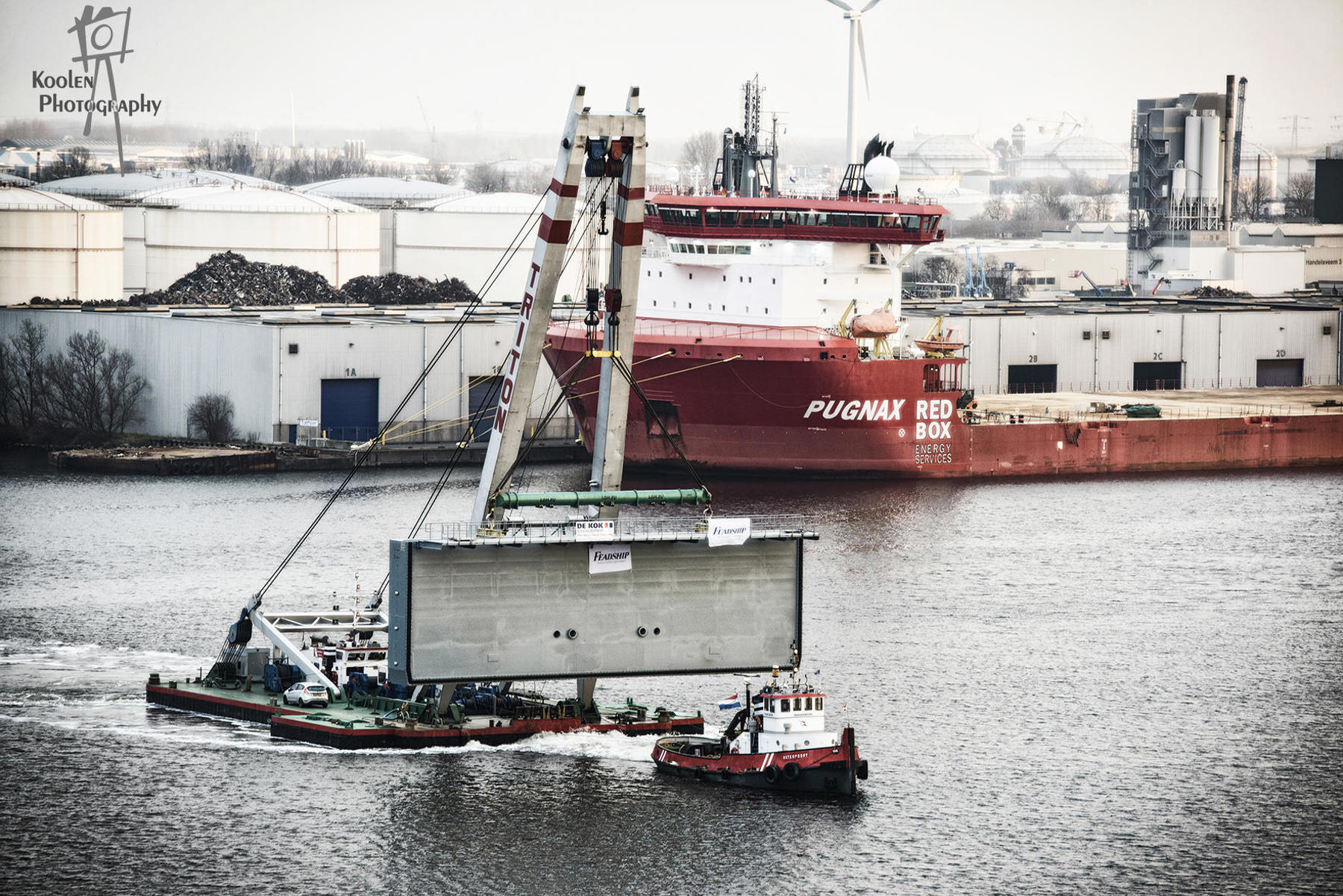 The dock door, with a weight of 140 tonnes, is loaded horizontally on the Wagenborg Barge 3 in Bergen op Zoom. With the tugboat Waterlelie, the dock door has been transported to the Alaskahaven in Amsterdam. Wagenborg has placed the door vertically on the quay with the help of 2x 500t and 1x 700t crane mobile cranes. The ballast of the door has been added to the quay. With the 300t floating crane Triton, a float test was first performed to see how the dock door held in the water. After the successful test, the dock door was dropped back onto the quay and transport to the construction site could start the next day.
For transport over the water in the Amsterdam port area, the Triton, towed by tugboat Waterpoort, had already the door in the hook. The transport went from the Alaskahaven to the Moezelhaven, a few miles away. Here, the door was hoisted into place with the necessary precision in the new construction dock.