Last week the m.v. Marietje Hester discharged bridge sections in Frederiksværk, Denmark. With this voyage, Wagenborg shipping in total 492 concrete segments in 44 voyages from Szczecin, Poland to Denmark and successfully closes the Geodis project.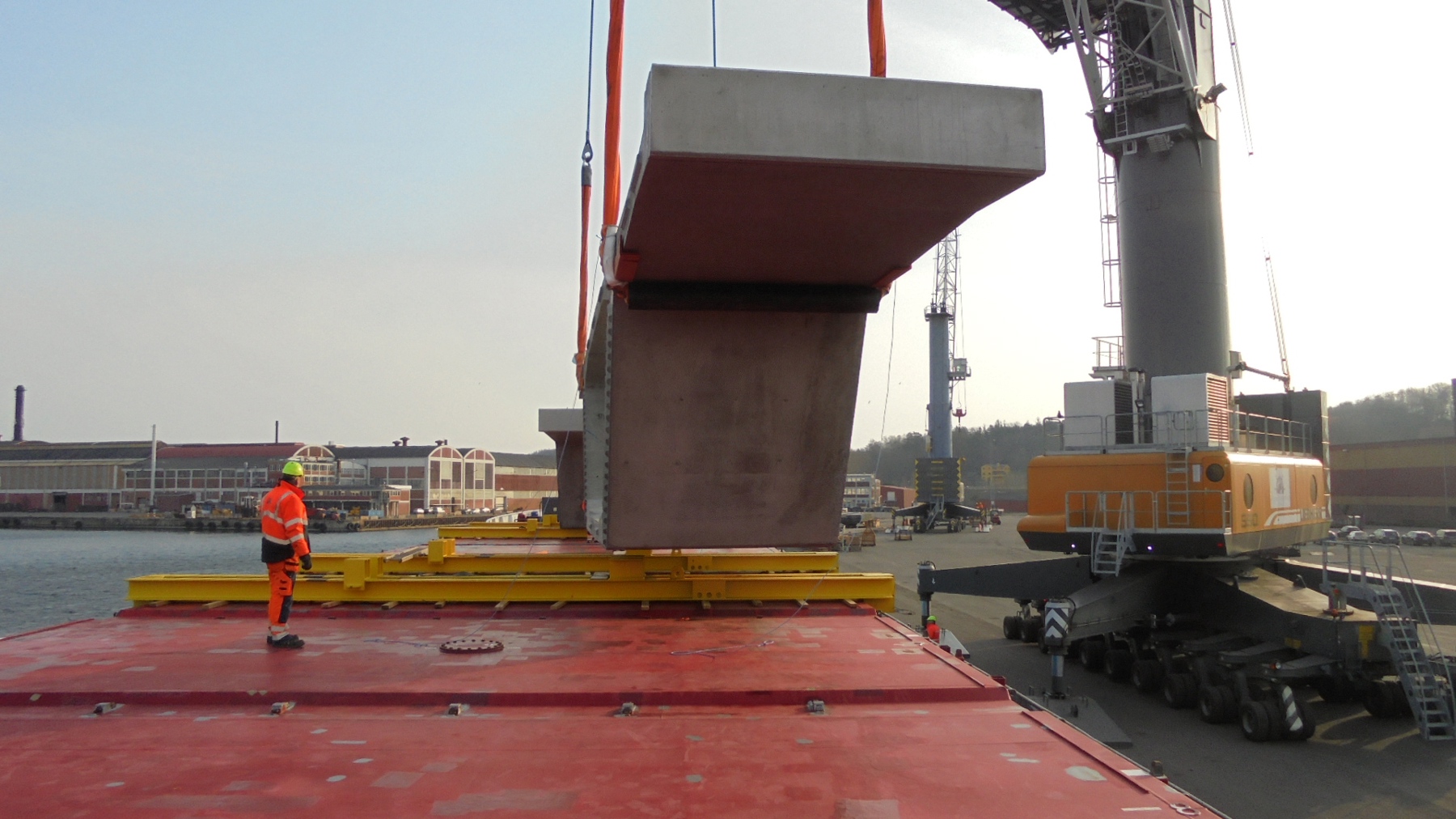 Planning, timing, and professionalism
Early 2018 the project started after the Danish authorities have initiated the Fjord Link project to build a new bridge over the Roskilde fjord. The 8.2 km four-lane link will be located just south of Frederikssund. The bridge is planned to open in 2019, so the final sections of the bridge need to be in Denmark by early 2019. That's a logistical challenge where everything depended on planning, timing, and professionalism.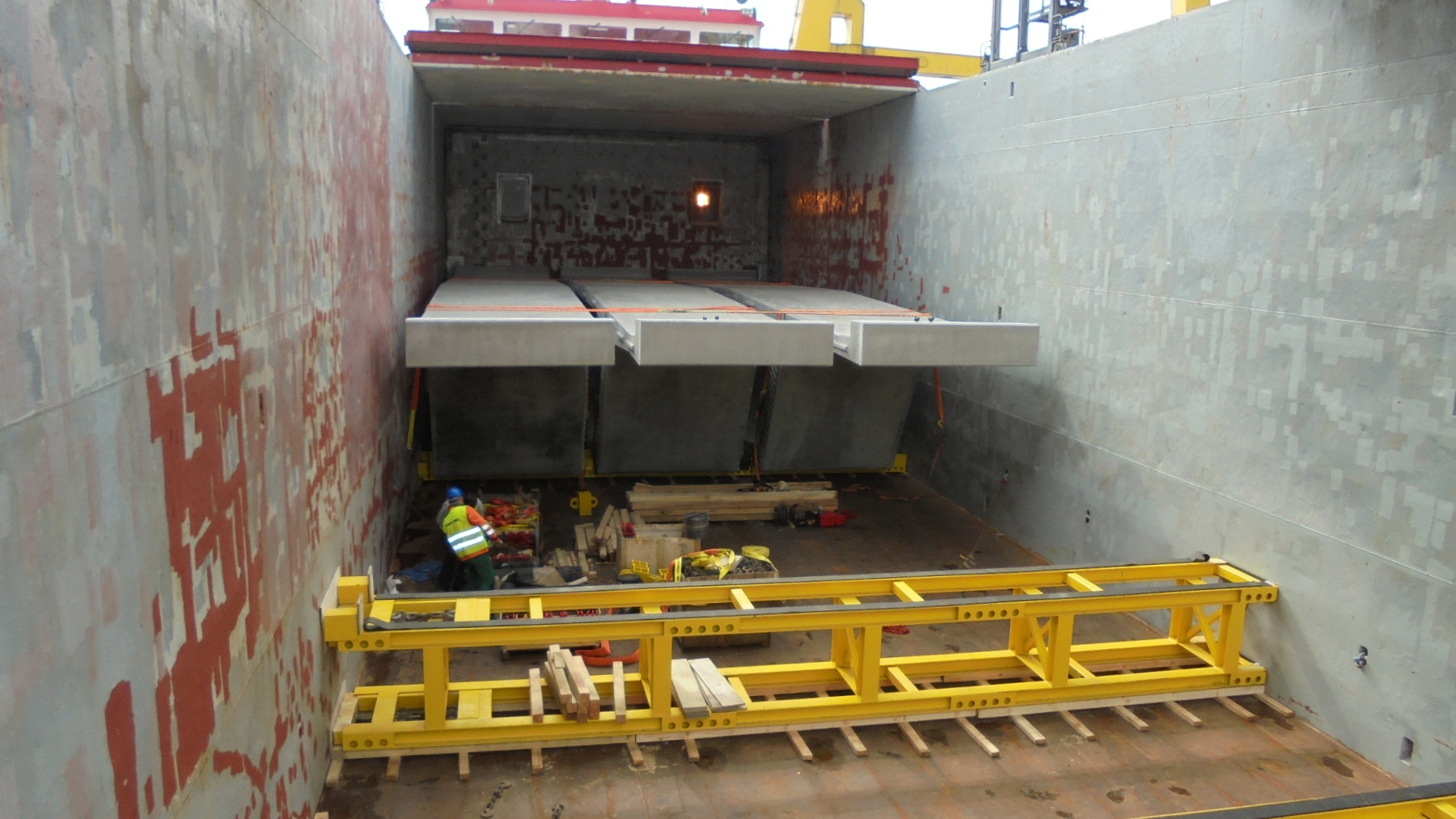 Stowage plan for Saimax vessel
Because of the 3.5 meter depth restriction and the length limitation of 100 meters at the loading location in Szczecin, Wagenborg drew up a stowage plan for a Saimax type of ship. The dimensions of the hold on this type of ship meant that it couldn't quite accommodate three bridge elements one behind the other. Because the hold was just too short (or the bridge sections too long), Wagenborg came up with the idea of placing the middle stack of bridge sections on raised frames. That meant three stacks of 3 or 4 bridge elements could fit into the hold. Also, two more bridge sections could be positioned on deck while still complying with the IMO sightline restrictions. This way 11 or 12 bridge sections could be shipped per voyage to Frederiksværk.