"To sail in the Polar regions, you really need specialists for this"
Endless snow plains, polar bears, glaciers, penguins and icebergs: for the crew of Oceanwide Expeditions it is daily fare. The organization has been providing Polar expeditions to these sometimes inhospitable areas for almost 25 years. Until 2010, Oceanwide chartered Russian ships to take guests to the northernmost and most southern places of the earth. Then the old naval ship Hr. Ms Tydeman converted into an expedition ship Plancius and the company itself had to look for crew.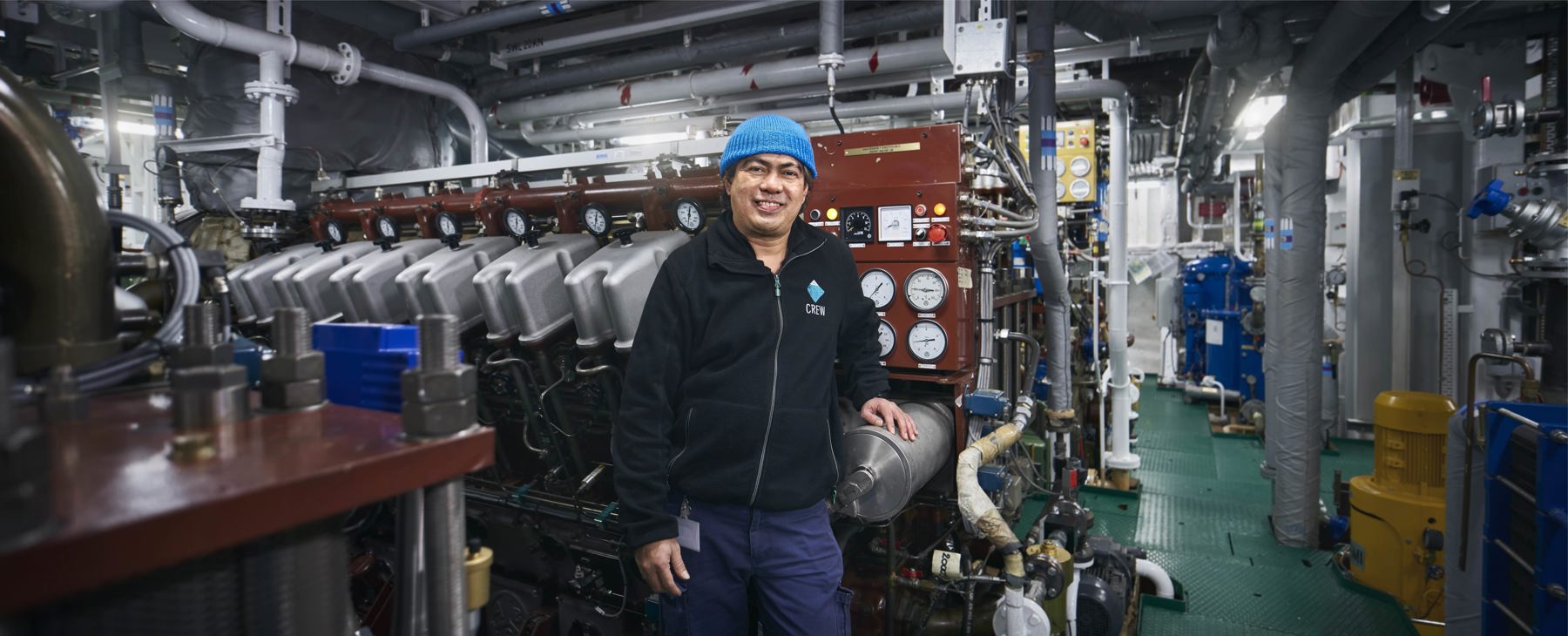 From supplier to customer
"We had a crewing office in Manila, where we recruited Filipino crew", says Dekker. "At that time, Wagenborg was one of our customers, until Wagenborg decided to let the crew run through one party from now on. For us, that meant the loss of a major customer. Then our director suggested transferring our office in Manila to Wagenborg and so it happened. That worked out well for all parties."
Wagenborg Crew Management is now recruiting Filipino crew for Oceanwide Expeditions and arranging all necessary visas, contracts, training and such. To the satisfaction of Dekker. "There are still a number of people working with us, including our account manager Iza Galang. Even though we are now the customer, she still feels like a colleague and needs only half a word."
Growth
Oceanwide has now added various vessels to the fleet. Since 2012, the renovated Russian research vessel Ortelius has been sailing for Oceanwide Expeditions, in 2019 the brand new Hondius has made its first voyage and a new ship is being built. In addition, Wagenborg provides crew for the sailing ship Rembrandt van Rijn. In the summer the ships can be found in Arctica, in the winter they look for the summer in the southern hemisphere and the ships go to Antarctica.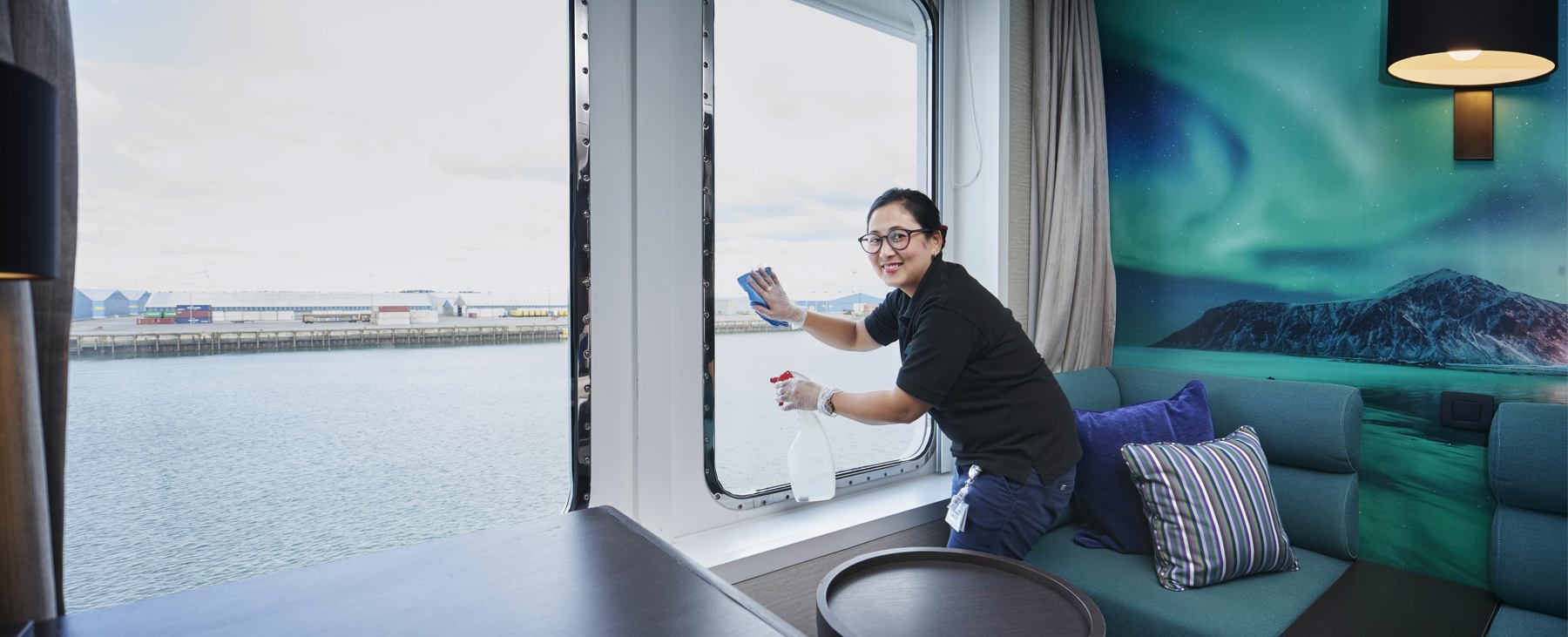 Specialists
"On the one hand, the growth of our fleet puts pressure on the crewing office in Manila. We notice that the hotel functions are sometimes difficult to fill. There is a desire to recruit good people, but there is little supply. On the other hand, the growth of our fleet also offers opportunities for people to grow. That is of course very pleasant for the crew and contributes to a high rehire percentage. And that is also nice for us, because to sail in the Polar regions, you really need specialists. They must not only be certified to sail in the ice, but must also have experience. Then it is nice to see that a large part of the crew keeps coming back. And the Plancius and Ortelius do not have a modern engine room. There really needs to be done old-fashioned. Here too, experience is pleasant."
Hardworking and reliable
Dekker is pleased with the Filipino crew. "They are hardworking, benevolent, polite and reliable people. Nice to see that some ABs keep coming back to us and some have even made it to mate."