Maintenance, inspections and repairs
In addition to these updates, the crew, the shipyard, local suppliers and Wagenborg superintendents performed a variety of maintenance and repair works on the 25-year-old vessel. 
Both cargo holds have been completely brought into excellent condition. For this, the holds have been fully blasted and coated under the supervision of a paint-manufacturers inspector. To guarantee the weather tightness of the holds, all cargo holds hatches were fully inspected and where required repairs and steel renewals were carried out. On completion, the entire set of rubber sealings was renewed and tested by using ultra-sonic test equipment.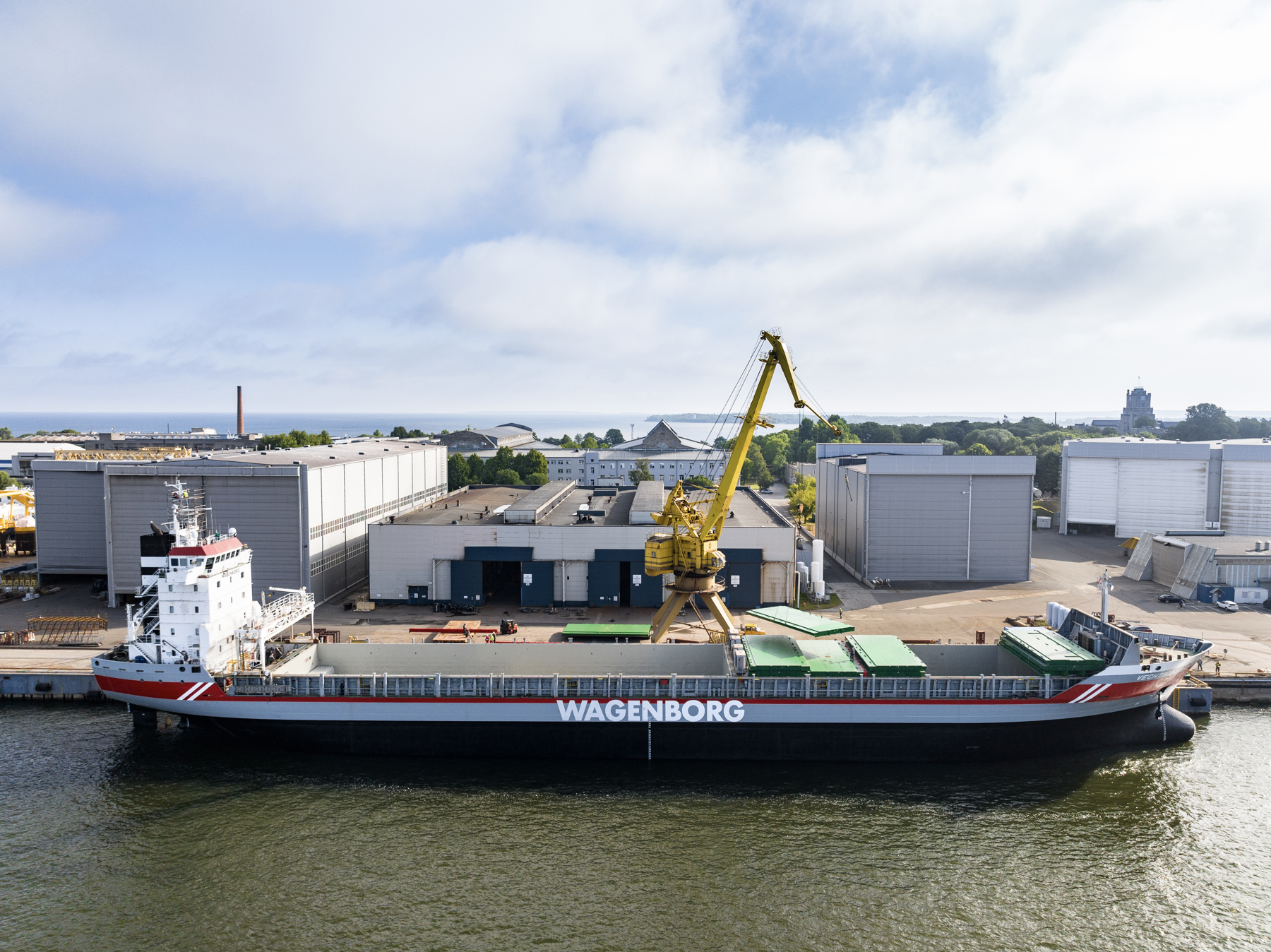 Also, the machinery of the vessel was completely overhauled, inspected and tested. This included the main engine, main bearings, auxiliary engines, bow thruster motor, shaft generator, tail-shaft, tail-shaft bearing and adjustable pitch propellor. In addition, a full scope of thickness measurements of vessel's main framing and hull was performed. Also, all water-ballast tanks and fuel oil bunker tanks, including the piping systems, were inspected.