The sheerleg - with a lifting capacity of 300 tons - lifted the 40-meter-long, 170-ton heavy metal construction from the south quay. Afterward, she lowered the culvert into the canal.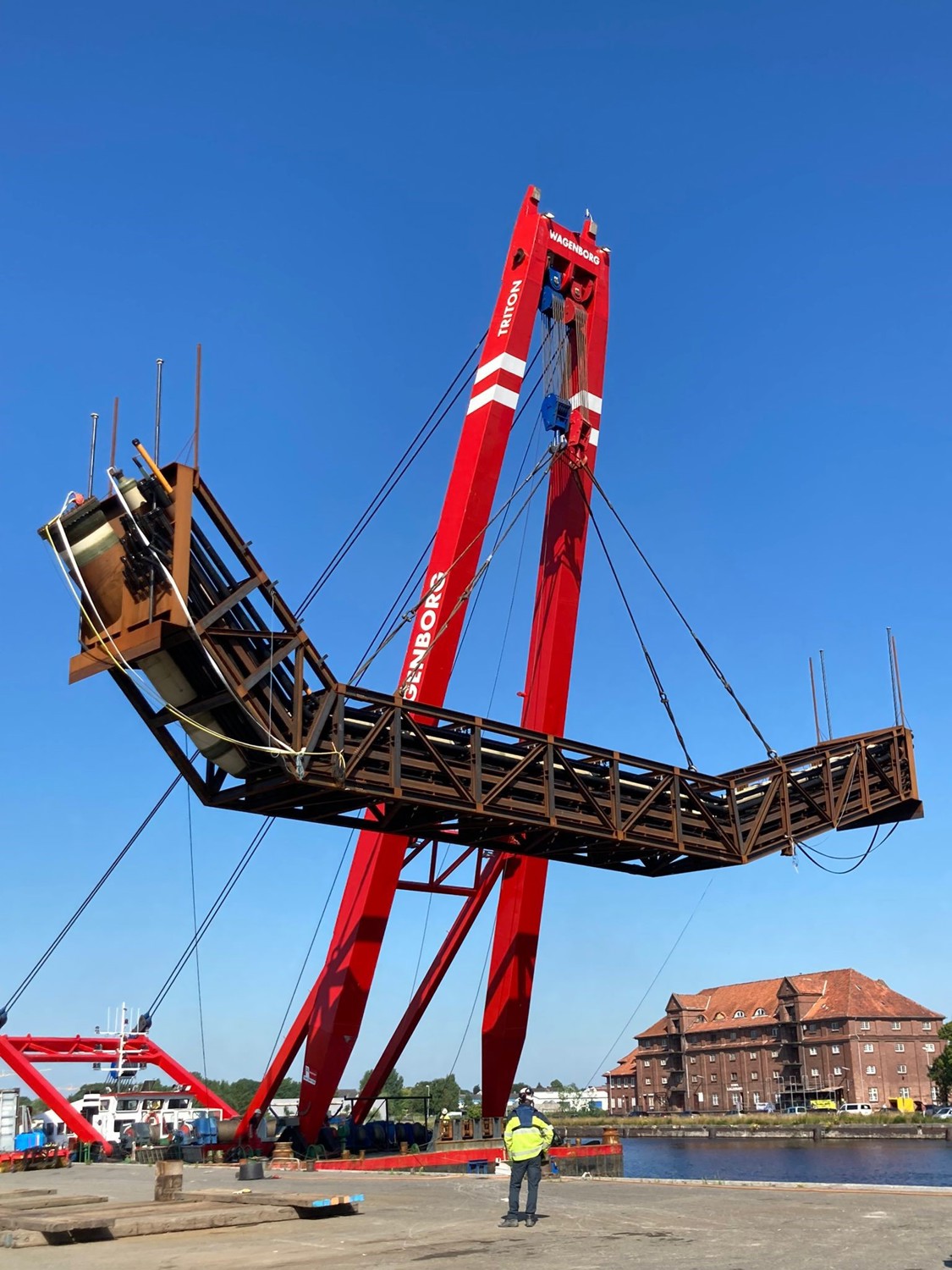 After the job was finished, the Wagenborg tug Watergeus towed the Triton back to Delfzijl across the sea.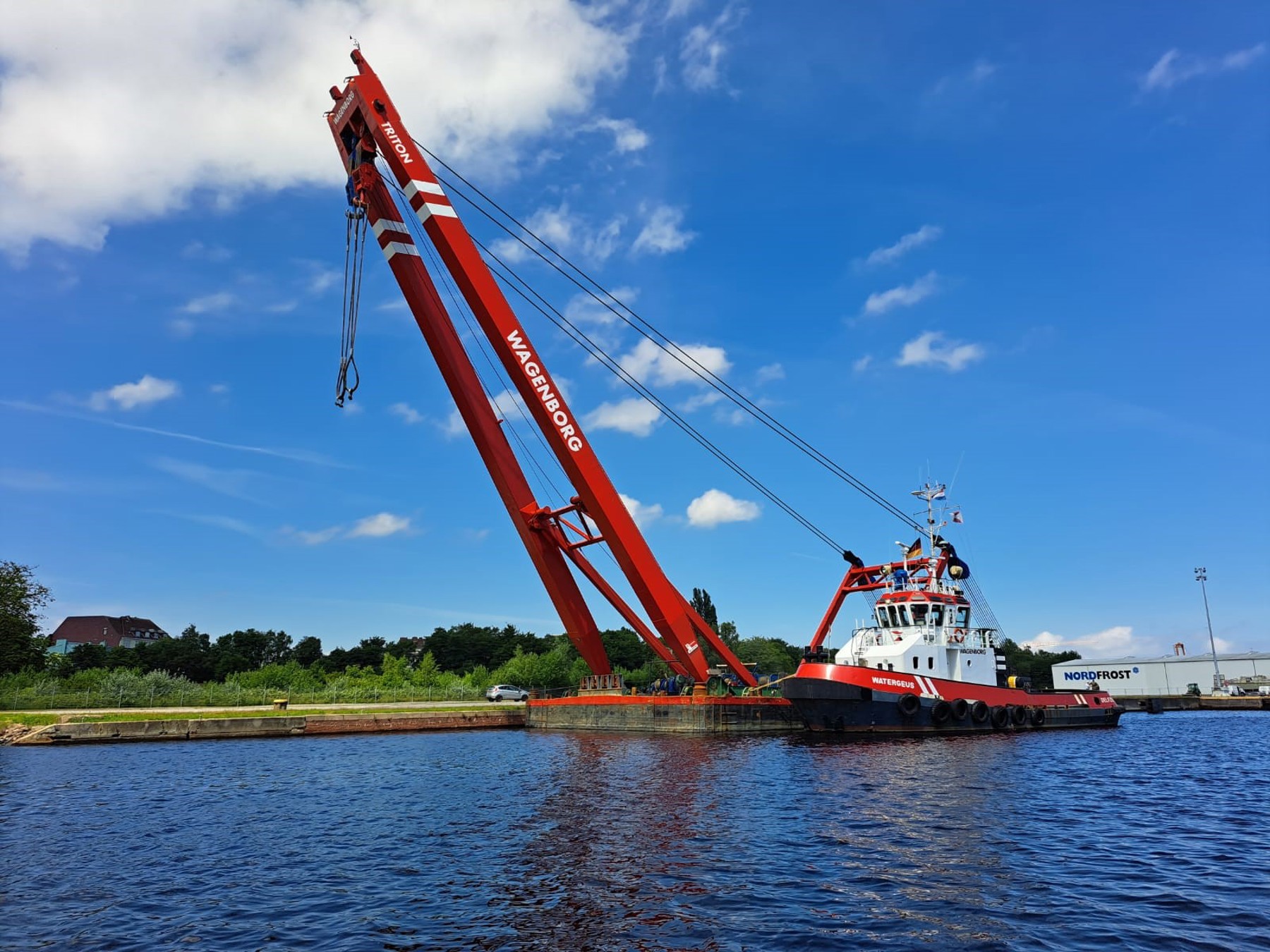 Trusted partner
With our modern equipment, high-quality performance and extensive track record, Wagenborg Towage is a trusted partner in towage, offshore services, heavy lift, transport and salvage.