Pacific trade
Wagenborg has always focused on long-term relationships by serving various customers with reliable services. This approach has led to various contracts on fixed routes, such as a Pacific transit twice a month for Sappi and Alcoa. Based on this trade, the MV Trinityborg kicked-off the polar season mid-July by travelled from Canada to China via the Northwest Passage loaded with a cargo of wood pulp.
A season from August up to October
After this voyage, four consecutive voyages followed: in August the MV Adriaticborg travelled eastbound, in September the MV Arneborg travelled westbound followed by the MV Adriaticborg to complete her roundtrip. The last voyage of the season was marked by the MV Amstelborg, carrying a cargo of anodes to China mid-October.
Saving time and emissions
The North West Passage is about 4.000 nautical miles shorter than the traditional route via the Panama Canal. This results in about 14 days less sailing and thus a reduction in emissions of about 35%. In 2016, Wagenborg was the first European shipping company to traverse the entire Northwest Passage without the assistance of icebreakers.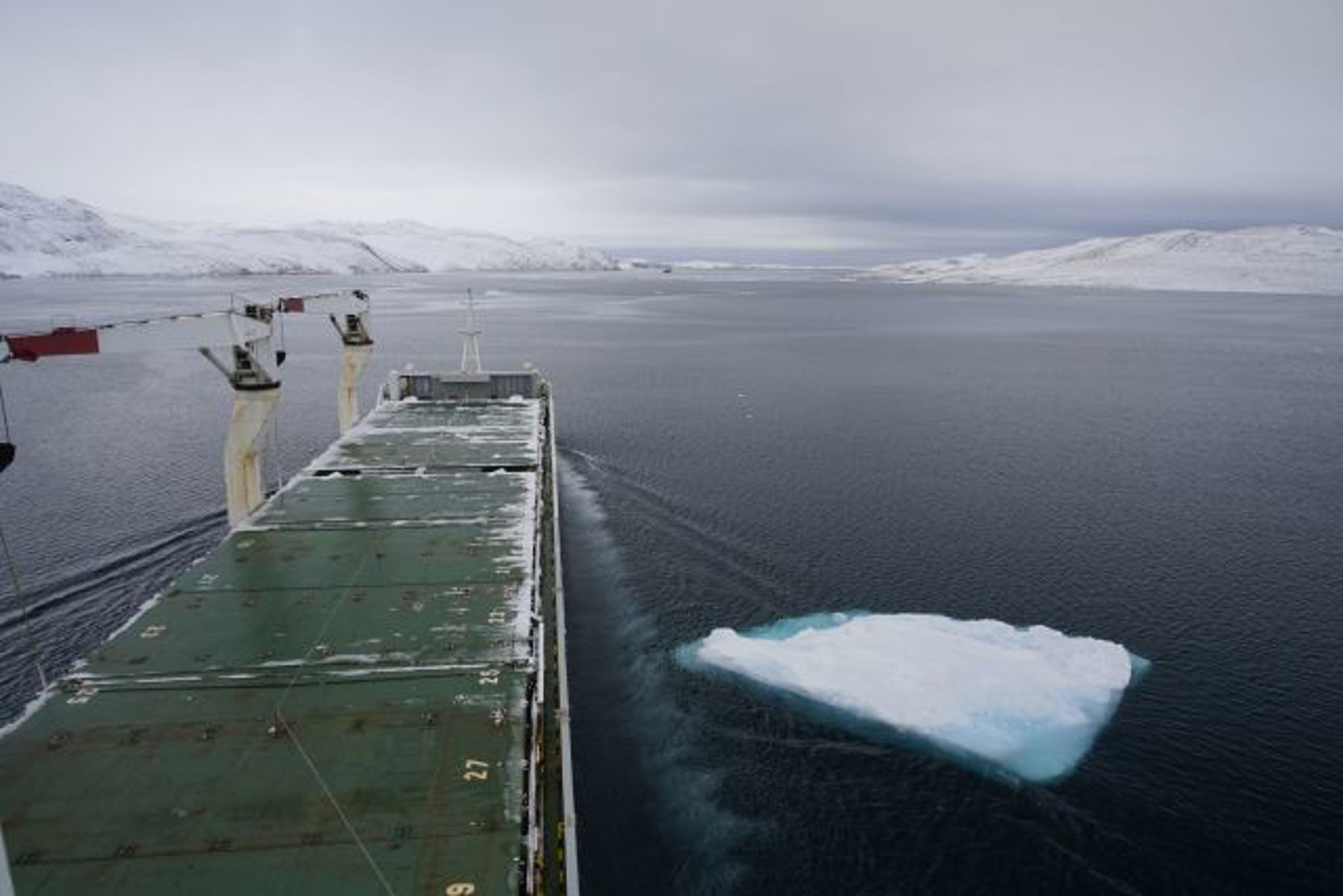 Vessels build for operations in ice
Built to meet the Finnish/Swedish ice class 1A (IACS Polar Class 7), both the A-class and T-class vessels are suitable for summer and autumn operations in first-year ice. This ice class designation makes them suitable for worldwide operations, including in ice-covered waters such as the St Lawrence Seaway, the Baltic, the Canadian and Russian Arctic. For the arctic voyages all vessels comply with the Polar Code, which demands high standard of both ship and crew in arctic conditions. All ships were equipped with state-of-the-art preventive measures to detect any unforeseen deviations in the route. These included extra ice searchlights, an additional echo sounder and Iridium satellite communication. Also an ice-navigator joined the bridge teams to advise during the transit.
A unique position
As one of the Netherlands' largest shipping companies, Wagenborg has always been a pioneer. After the first successful North West Passage in 2016, Wagenborg completed multiple repeat voyages ever since. This season Wagenborg has been the only commercial operator to transit this polar route. Being able to sail these challenging arctic routes marks a unique position for Wagenborg, one that we couldn't have achieved without the extraordinary preparation and support of the company's shore-based team, the captains with their crew for their safe and efficient navigation, the extensive experience of the Canadian ice pilots and the support of Transport Canada.