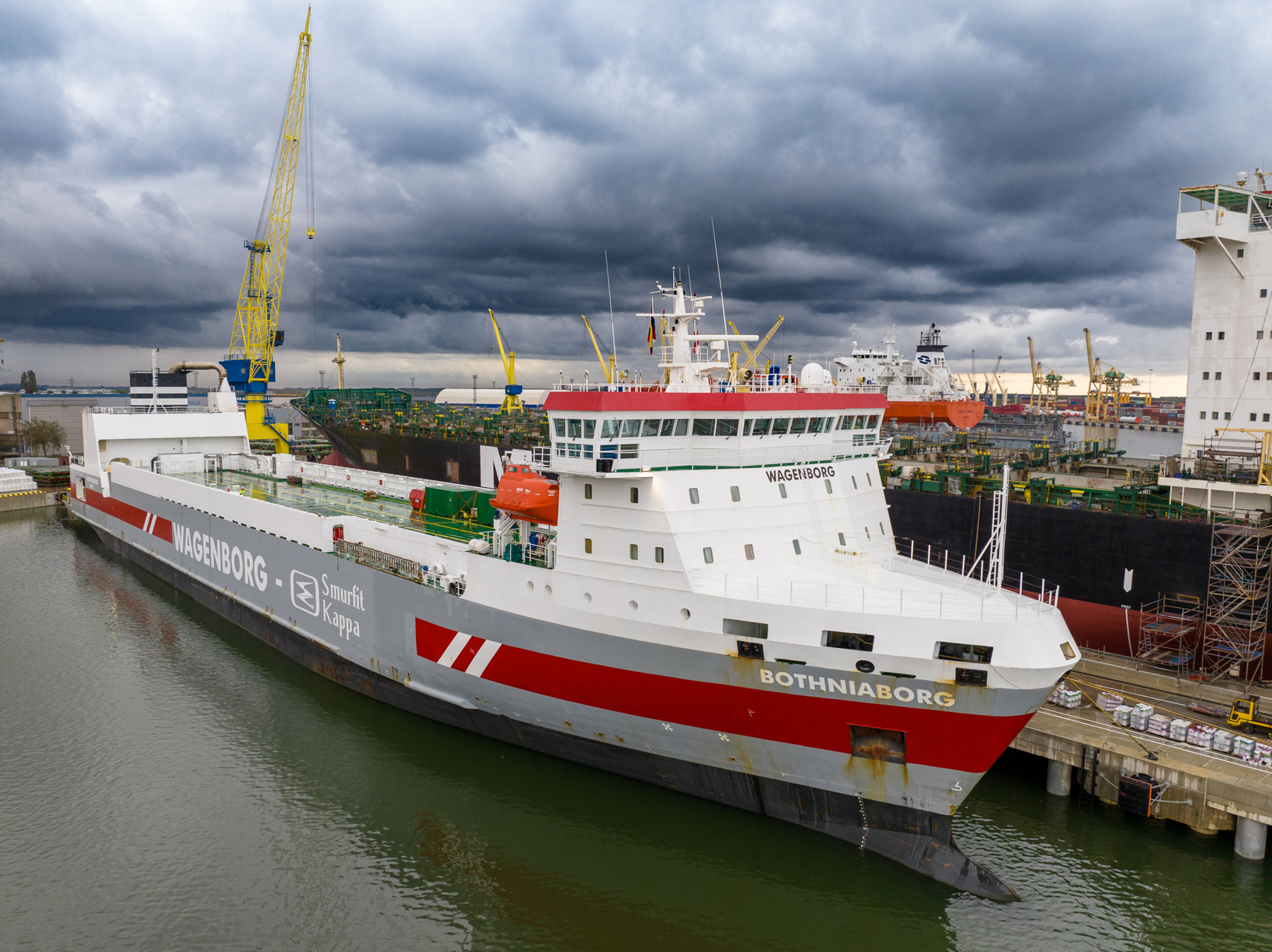 Applying modifications and updates
The mv Bothniaborg, built in 2004 at Bodewes Shipyards, was docked at the BLRT shipyards in Klaipeda. Here, the crew, the shipyard, local suppliers and Wagenborg superintendent performed a variety of maintenance and repair works on the 20-year-old vessel. 
To guarantee the weather tightness of the holds and safe cargo handling, the ramp was fully inspected and where required repairs and steel renewals were carried out. Also, the machinery of the vessel was completely overhauled, inspected and tested. This included the main engine, main bearings, stern thruster motor and adjustable pitch propellor. Also, all water-ballast tanks and fuel oil bunker tanks, including the piping systems, were inspected. In addition, the complete stern thruster tunnel was replaced due to a damage.