In Poland, the mega transport - the 62 meter high, 108 meter long and 32 meter wide crane - was placed on the pontoon 'Wagenborg Barge 7', measuring 100 by 33 meters, and was towed by sea to IJmuiden after sea fastening.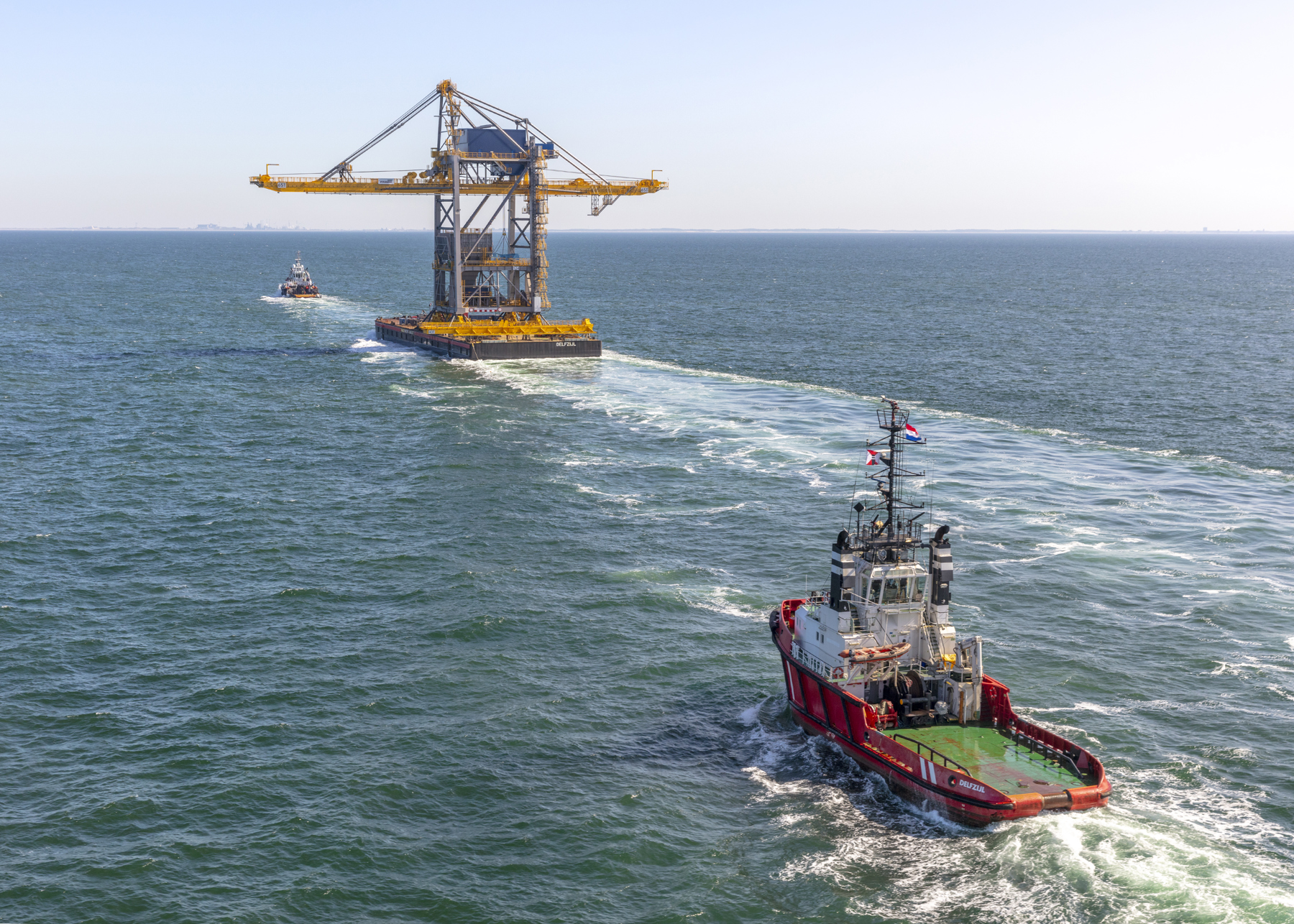 Due to bad weather conditions, the transport had to shelter temporarily in the port of the Danish city of Frederikshavn. With some delay, the crane was moored in Tata Steel's own seaport upon arrival.
After the necessary preparations have been made, the 1,950-tonne crane will be placed at the head of the port quay in the coming days, next to the current cranes. The unloading crane is expected to be fully operational two months later.