Here, the demobilization of this offshore ship is carried out at the repair quay side, at the dock location of shipyard Niestern Sander. The job is done by Niestern Sander in 2 shifts 24 hours a day.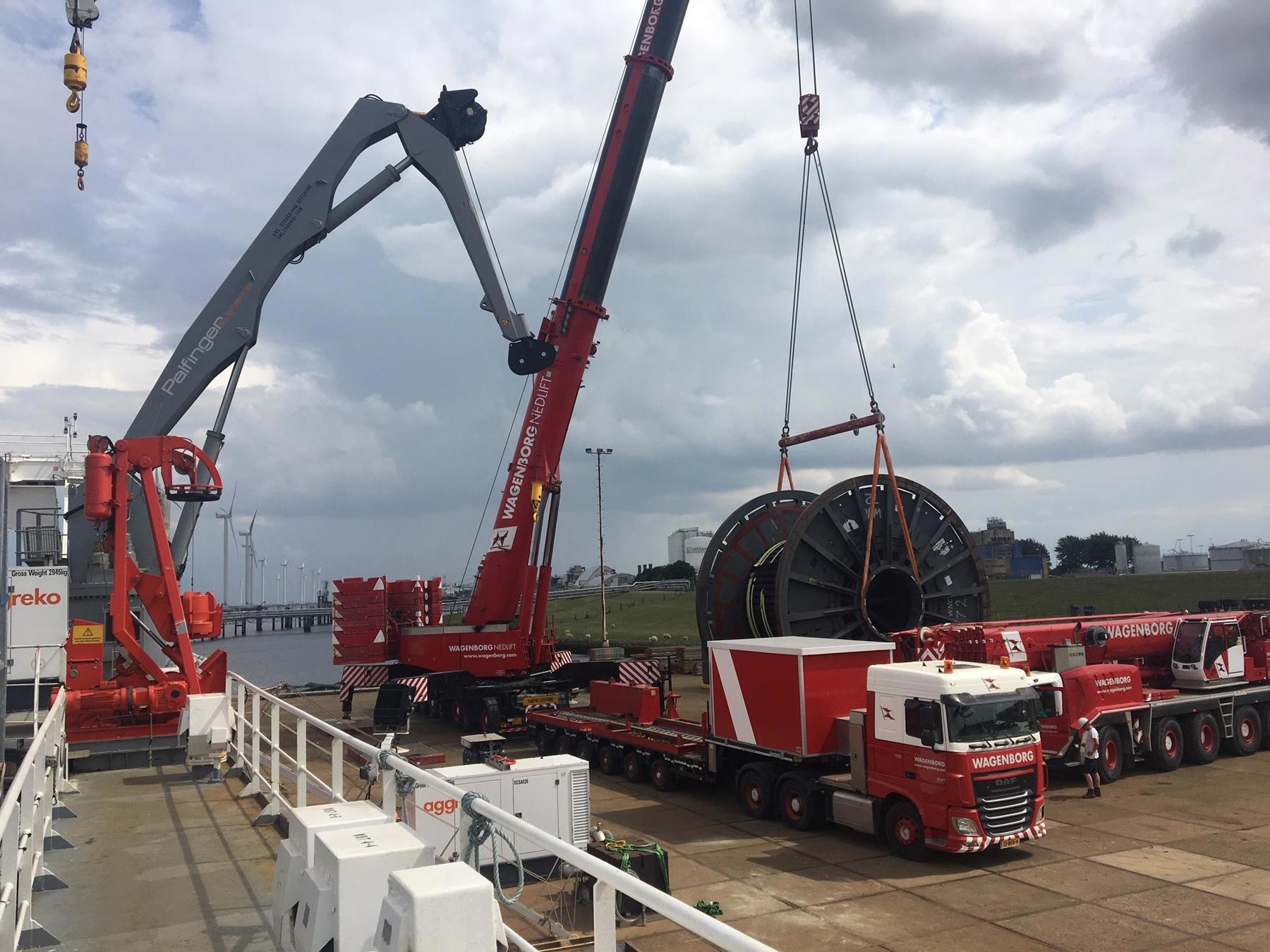 The vessel, measuring 87.35 m in length, was mobilized at the beginning of June to start work for NKT on the Nordlink KPG22 project. For this mobilization, Niestern Sander has manufactured large platforms, cable chutes and cable guide frames in its workshop. Subsequently, these were all placed on board at the dock location with the assistance of several mobile craned of Wagenborg Nedlift and a pontoon of Wagenborg Towage. After the cable laying vessel was equipped with the necessary equipment, she left Delfzijl.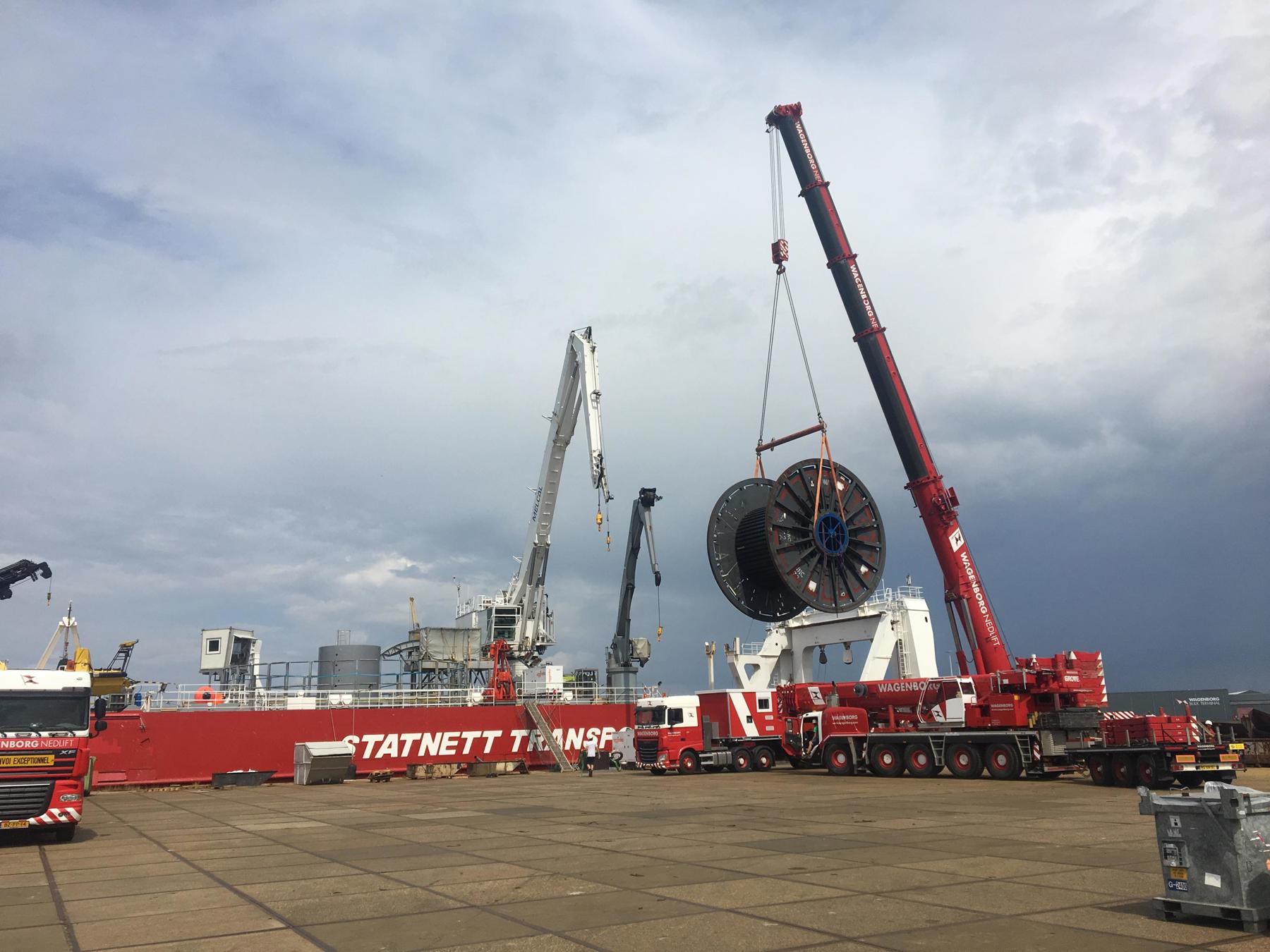 In the meantime, Elektron has successfully completed the project and is being demobilized with help over several Wagenborg divisions. The cable guide frames are stored in the Eemshaven at Wagenborg Stevedoring for future projects.