The MV Diezeborg, measuring 133,41 m in length, loaded 7.000 tonnes of wood pulp in the Finnish port of Kemi, in the north of Finland. A part of this cargo was discharged in Bremen and the remaining cargo is destined for Eemshaven.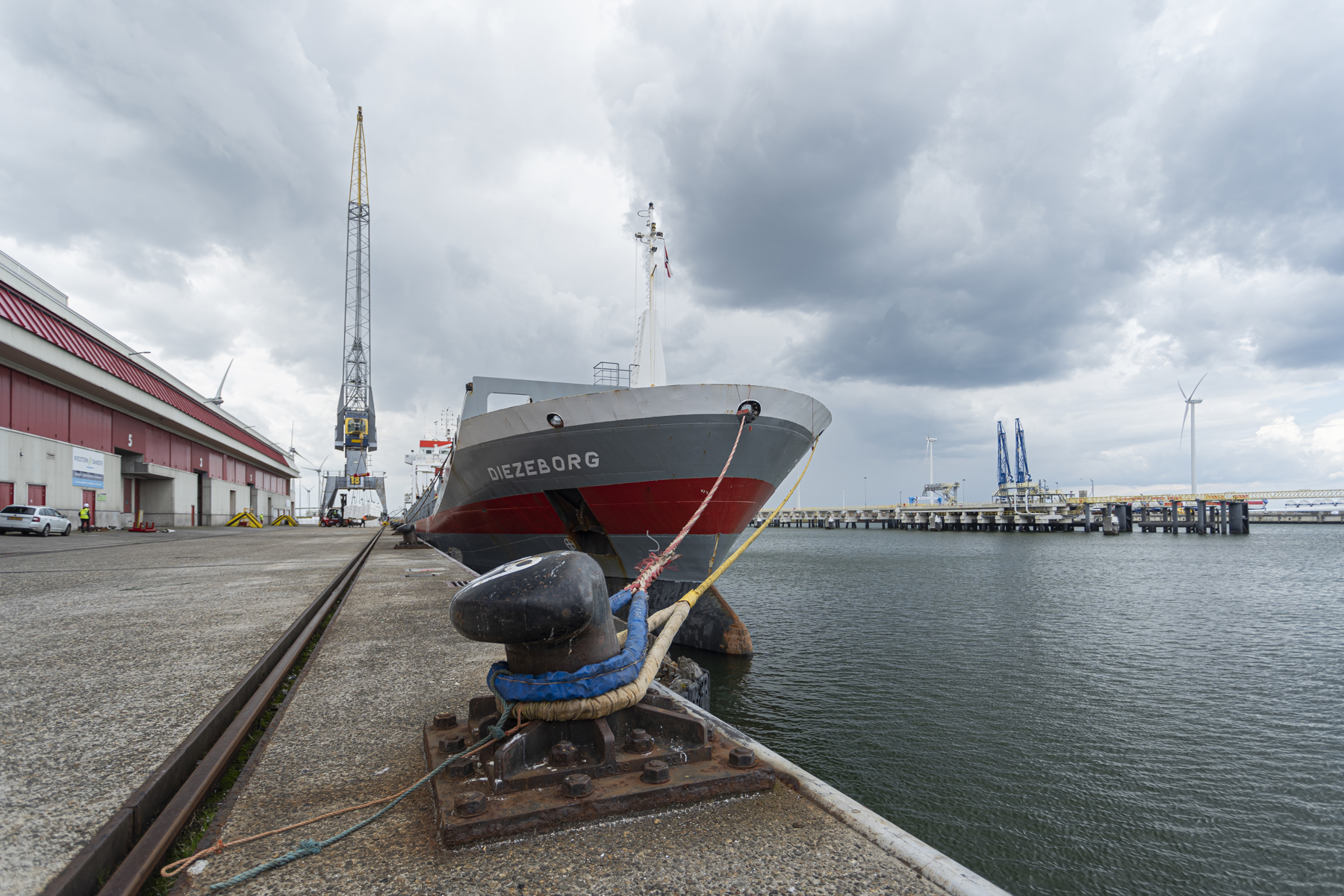 Terminal in Eemshaven
In Eemshaven, Wagenborg is discharging the D-class vessel to store the wood pulp in one of the covered terminals to be transported later on. This covered terminal guarantees the quality of the product over many years.
Forest product specialist
As one the world's leading multipurpose shipping companies, Wagenborg transports vast amounts of forest products every year. Many of the world's largest exporting companies rely on Wagenborg to deliver their wood pulp, paper and timber safely and securely. And it's easy to see why.
Supply chain
When it comes to shipping forest products, Wagenborg understands the importance of reliability, environmental sustainability and economic viability. So wherever you are in the world, our team of dedicated specialists can help to establish a flexible, reliable and efficient supply chain for your forest products.