From Senegal up to Cameroon
The regional development will be focused on the area from Senegal up to Cameroon, excluding Nigeria for safety reasons. Main ports of this extended regions will be Dakar, Abidjan, Tema and Takoradi. Since port facilities often lack sufficient crane capacity, Wagenborg's geared fleet of 8.000 DWCC and larger will be an added value in this region.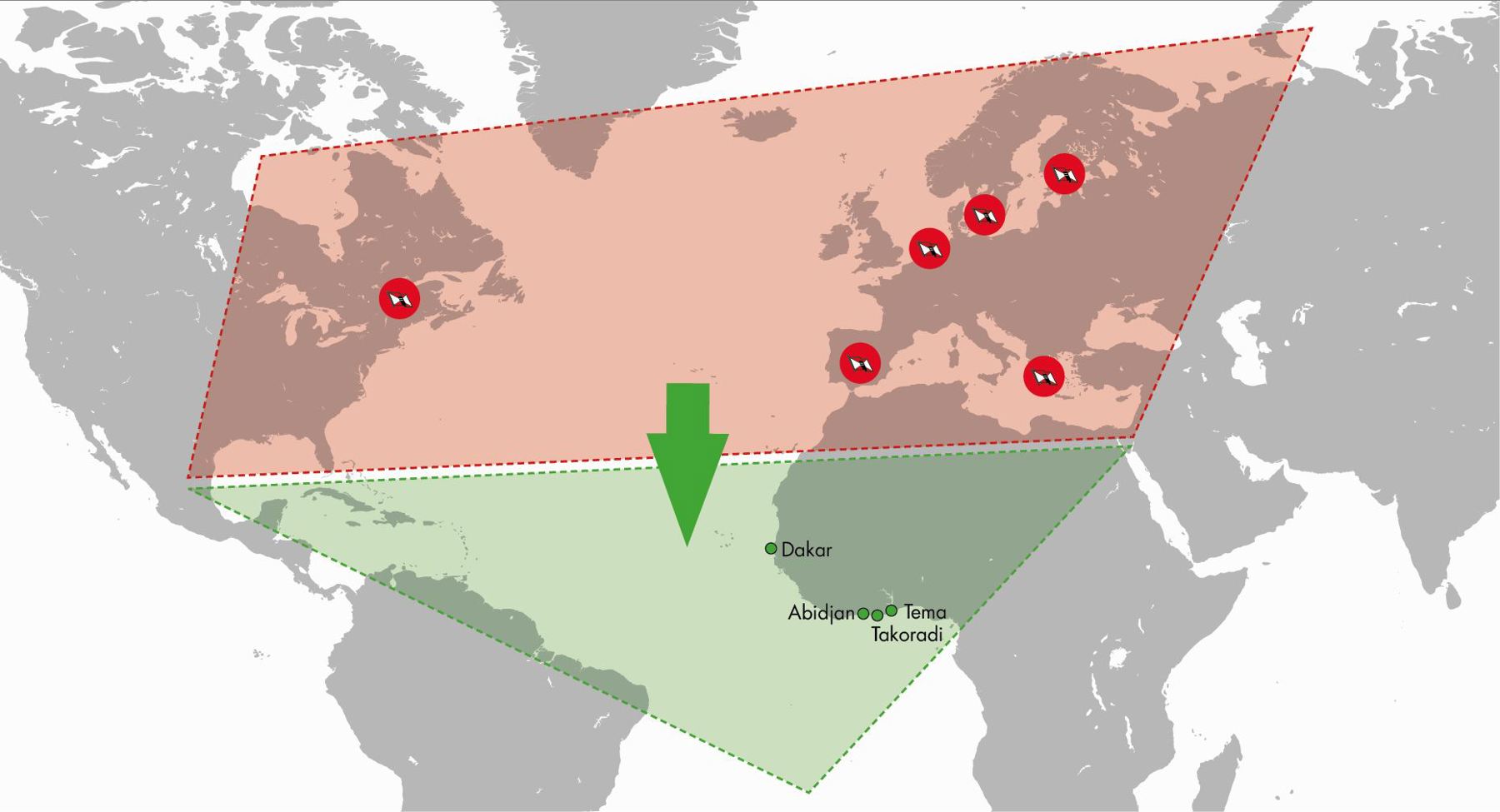 A versatile MPP fleet
Royal Wagenborg is one of the world's leading dry cargo shipping companies. Whether you want to transport forestry products, steel products, project cargo or bulk cargo in Europe and beyond, Wagenborg can assist with a diverse fleet of ice-classed, box-shaped multipurpose vessels. The Wagenborg fleet consists of approximately 170 vessels owned by Wagenborg and captain owners and is modern and environmentally friendly, whilst our capacity ranges from 2,000-23,000 tonnes. With this diversity in size and tonnage Wagenborg can guarantee prompt deliveries for nearly every cargo or freight contract.